— Gadgets
Northern Territory COVID-19 lockdowns come to an end but mask rules remain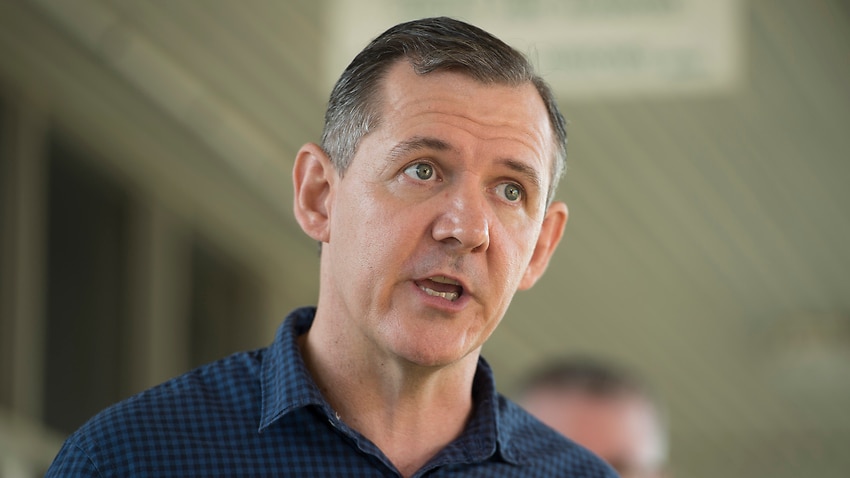 The Northern Territory's COVID-19 lockdown has come to an end but residents will be required to wear masks and socially distance in public for a further seven days.
Greater Darwin was locked down on Sunday and Alice Springs on Wednesday after an outbreak of the Delta variant at a central Australian mine.
The stay home orders came to an end at 1pm Friday for both jurisdictions.
"It is over. I know it's been a bit of a wild ride but we are really happy with what's come through overnight," Chief Minister Michael Gunner told reporters.
Under the new health directions, there will be no restrictions on why people can leave home or travel restrictions in and out of lockdown areas.
But people will be required to wear masks in public if they can't socially distance 1.5 metres from others until 9 July.
The crisis started on Saturday when a young Victorian mine worker, who travelled to Newmont's Granites Mine, about 540km northwest of Alice Springs, via a Brisbane quarantine hotel, tested positive for the virus.
More than 700 workers were immediately ordered to isolate as authorities scrambled to track about 800 more who had flown to their homes around Australia after the infected miner arrived.
It's understood 17 cases were linked to the outbreak as authorities scrambled to shut down exposure sites and isolate close contacts.
Plans to lift the lockdowns in Darwin on Friday and Alice Springs on Saturday were thrown into jeopardy on Thursday after it was revealed an infected miner allegedly breached his isolation order and lied to authorities.
The man in his 50s was moved to the National Centre for Resilience at Howard Springs, near Darwin, on Sunday after reporting he had spent 36 hours in the community.
But he allegedly lied to health workers about his movements after he was ordered to stay home and wait to be moved to Howard Springs.
A furious Mr Gunner on Thursday revealed the man had allegedly breached the health direction and visited a Darwin supermarket to buy cigarettes on Sunday before entering quarantine.
That venue immediately became a public exposure site on Thursday as health workers raced to contact trace customers and workers for COVID testing.
They identified 49 casual contacts, tested and isolated them with all but one result coming back negative and the other still pending.
"The thing that really sealed the deal for us in the Top End is a new round of wastewater testing for Darwin, which has come back negative," Mr Gunner said.