— Gadgets
NSW reports 65 new local coronavirus cases with Gladys Berejiklian confirming 'we are seeing a stabilisation'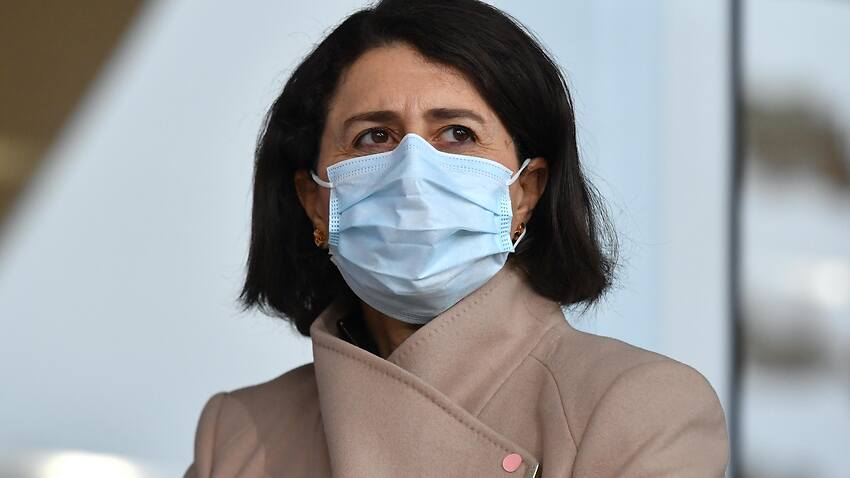 New South Wales has reported 65 new local coronavirus cases with 28 people out and about in the community while infectious. Premier Gladys Berejiklian said it was a "welcome drop" from yesterday's numbers and said that while the numbers are still bouncing around, "we are seeing a stabilization".
They're not growing exponentially. That tells us that the settings that we have in place are having an impact. My most potent message to everybody is to keep doing what you are doing. Keep sticking to the rules," she told reporters on Thursday. But the premier said she expected higher case numbers on Friday given the number of people still infectious in the community.
There are 73 people with COVID-19 currently in hospital, of which 19 are in intensive care, and five are ventilated. Of those in ICU, one is in their 20s, one is in their 30s, two are in their 40s, five are in their 50s, six are in their 60s, three are in their 70s, and one is in their 80s. On Wednesday, the state reported 97 local coronaviruses Casey, 31 of which were circulating in the community while infectious.
Ms Berejiklian has said this number needs to be close to zero before the lockdown can end.
She implored those with symptoms to isolate and get tested and not go to medical centres or pharmacists, which was causing the virus to transmit. Five million NSW residents are facing at least another fortnight of lockdown after sustained high daily coronavirus numbers forced the government to extend stay-at-home measures on Wednesday until Friday 30 July.
But despite the lockdown, many retail outlets have remained open, with the state government under increasing pressure to mandate the closure of non-essential stores. On Thursday, the premier responded by saying, "the vast majority of retail shops are not open," She urged Sydney residents to take responsibility for their own movements and only leave home for important reasons.  On Thursday, Chief Health Officer Dr. Kerry Chant said case numbers continued to rise in Fairfield, Liverpool, and Canterbury Bankstown in the city's southwest, with cases, also emerging in other parts of the town, including Emu Plains in Sydney's west.