— Sports
Pandemic making NFL draft's small school gems harder to find
Those diamonds in the rough selected in the late rounds of NFL drafts or signed as undrafted free agents are more like hidden gems this year. Fewer schools outside the Football Bowl Subdivision hosted pro days this year, meaning college players from smaller schools with NFL hopes didn't get the same exposure they would have otherwise from campus workouts in front of scouts.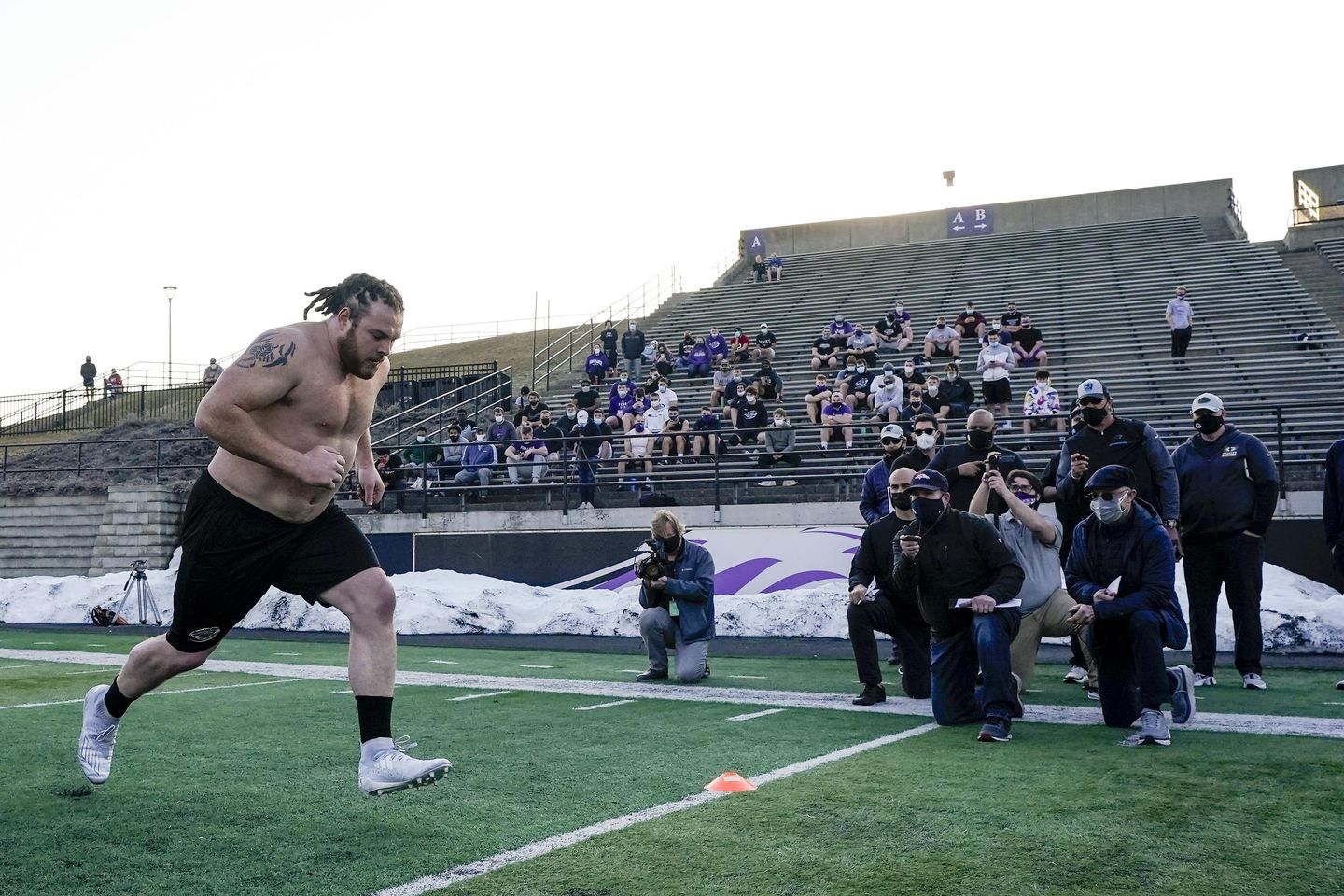 Only three Football Championship Subdivision schools and one in Division III had pro days scheduled compared with 48 in the FCS and nine in Division II in 2019, the last year with a draft leadup unaffected by COVID-19.
"Every year, we've had a guy shock us in the 40, a guy shocks us in the 225 bench press, shock us in the broad jump. You won't get to see that this year," said Scorpio Horn, the Missouri Western defensive coordinator who's the liaison to the NFL for the Division II school in St. Joseph, Missouri.
"The only guys from small schools that will get that opportunity are the dominant guys that are first-day or next-day guys. Everybody knows who they are. Those guys get an opportunity, and the scouts see them, but it's that one diamond in the rough that we'll allow coming."
There were 112 pro days this year, according to NFL.com. That compares with 171 in 2019, 196 in 2018, and 230 in 2017. For the second straight year, NFL teams cut back on travel for scouts and personnel people as a precaution against COVID-19. With the February scouting combine in Indianapolis canceled, the importance of pro days was heightened, and smaller school players with established profiles were directed to the nearest big school pro days. Another pandemic-related reason for fewer pro days was that many non-FBS schools that
typically host them did not spend this year because their teams are playing this spring after having their fall seasons postponed. The only FCS pro days this year were at Central Arkansas, North Dakota State, and South Dakota State, according to NFL.com. Only two players worked out at Central Arkansas and SDSU and three at NDSU, down from average years at all three schools. SDSU and NDSU are playing this spring.