— Sports
Pirates pitcher supports Mississippi State player, brother
STARKVILLE, Miss. (AP) – An observer as intrigued as any watched the second game of Mississippi State's baseball series against Vanderbilt from a hotel room in Minneapolis nearly 900 miles northwest of Hawkins Field in Nashville.
Wait, what?
Yeah, that's right.
A pitcher whose Pittsburgh Pirates defeated the Minnesota Twins earlier that afternoon on April 24 had a rooting interest in the matchup pitting the hottest starting pitcher in college baseball at the time against a Mississippi State sophomore with aspirations of becoming just that.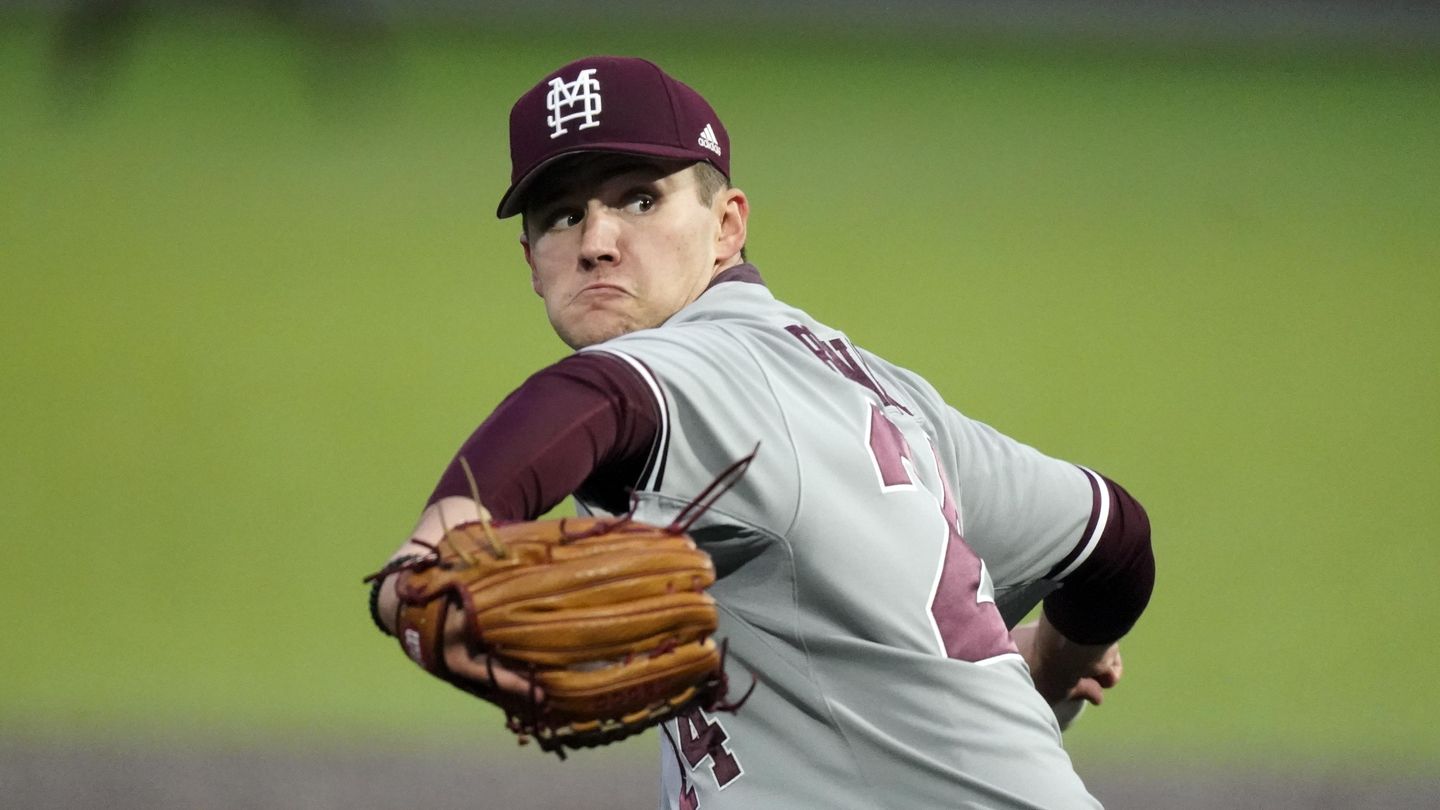 The MSU sophomore was Will Bednar. The Pirate in the hotel room was David Bednar, Will's older brother. Will pitched five innings with eight strikeouts, and one earned run. The Bulldogs lit Vanderbilt's Jack Leiter up for four earned runs in his five innings. Mississippi State beat Vanderbilt. Will beat Leiter, who suffered his first loss of the season. And David didn't miss a pitch. He never does.
Whether he's watching from an airport, a bus, a training table in the Pirates' clubhouse, or wherever else life as an MLB pitcher takes him, David watches every one of Will's starts. He's seen Will go 4-1 with a 3.14 ERA and 67 strikeouts in 43 innings.
"I'm just super proud of everything he's accomplished so far and will accomplish going forward," David told the Clarion-Ledger. "It's beyond cool to see what he's doing now and what everyone thinks he's capable of doing in the future." Mississippi State pitcher Will Bednar has 67 strikeouts in 43 innings this season. The sophomore has a 4-1 record with a 3.14 ERA.
Right back at you, big brother. Will has seen David enter a game in the seventh inning or later in 10 of his 13 relief appearances, managing a 2.31 ERA with 12 strikeouts in 11 2/3 innings.
"It's really cool to have him as a role model," Will said. "I'm really appreciative to have someone like him to pick his brain about all kinds of baseball stuff. It's been perfect for me."