— Gadgets
Returned traveller contracts COVID-19 from another guest in Perth hotel quarantine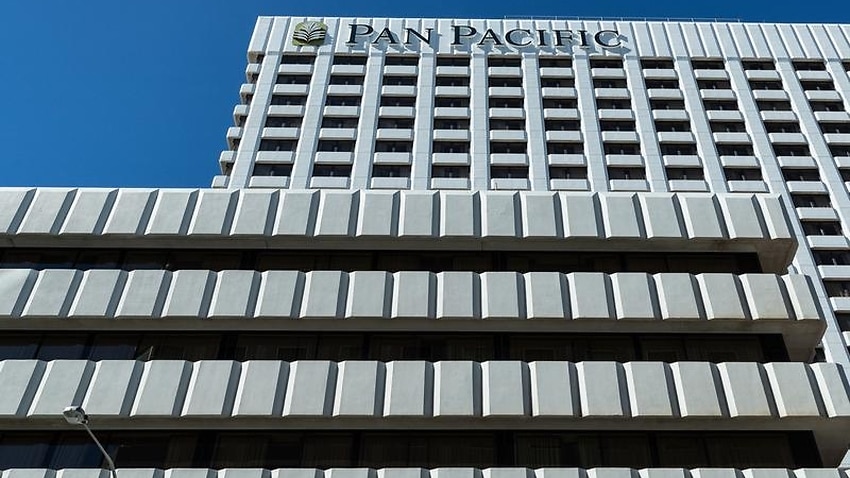 West Australian authorities are investigating another COVID-19 hotel quarantine breach after a traveller at Perth's Pan Pacific was infected by a neighbouring guest.
WA Health on Tuesday said genome testing had confirmed two men in adjoining rooms at the end of a corridor had the same sequence of the virus.
It comes just a month after a security guard was infected while working at the Pan Pacific and passed the virus onto two of his housemates.
Twelve guests staying on the same floor as the latest hotel-acquired cases have left quarantine after returning negative day-13 tests.
They will be retested three and seven days after leaving.
"Because of the way the floor is set out they were some distance away, so it's fairly unlikely that they would have been infected," Chief Health Officer Andy Robertson told reporters.
All security guards who worked on the floor during the period of infection have tested negative in the last four days and all are vaccinated.
Dr Robertson said one of the infected men had arrived at the hotel on 21 May from Colombia via the United States. He tested positive two days later.
The man staying next door had been in the hotel since 16 May and returned two negative tests before testing positive on day 13.
A family of three staying opposite one of the men remain in quarantine and have been moved to a room further away.
All have tested negative and are asymptomatic. They will be retested and may remain in quarantine beyond the standard 14-day period.
It's not yet known how the virus was spread between the two rooms.
WA Health said it had been advised by the Pan Pacific that all its rooms were negative pressure, a mitigating factor in preventing airborne transmission.
Hotel quarantine chief Robyn Lawrence said the use of rooms at the end of corridors would be limited given the higher risk of transmission.
"In the future, this would be less likely to occur because we would have had a different configuration of rooms," she said.
"Hotel quarantine, as everybody across the country is acknowledging, is not the perfect location for quarantine."
A crew member from a ship docked at Kwinana Port who entered hotel quarantine after testing positive is now considered to be a historical case.
WA Health said the man in his 20s had been re-tested and cleared of the virus. He will return to the Allegra vessel for its departure.
Premier Mark McGowan earlier said he wanted the ship to set sail before a flight carrying repatriated Australians arrives from India on Wednesday.
He said WA couldn't take more infected crew members as they risked overwhelming quarantine hotels.
None of the other 22 crew on board are ill.