— Sports
Ryan Miller's time: Ducks goalie to retire at end of season
ANAHEIM, Calif. (AP) – Ryan Miller smiled and choked up a bit when he considered how his career as the winningest American-born goalie in professional hockey history rarely happened.
When Miller first became fascinated with goaltending as a youngster growing up in Michigan, he says his father, Dean, gently tried to discourage him from putting on the pads and the mask.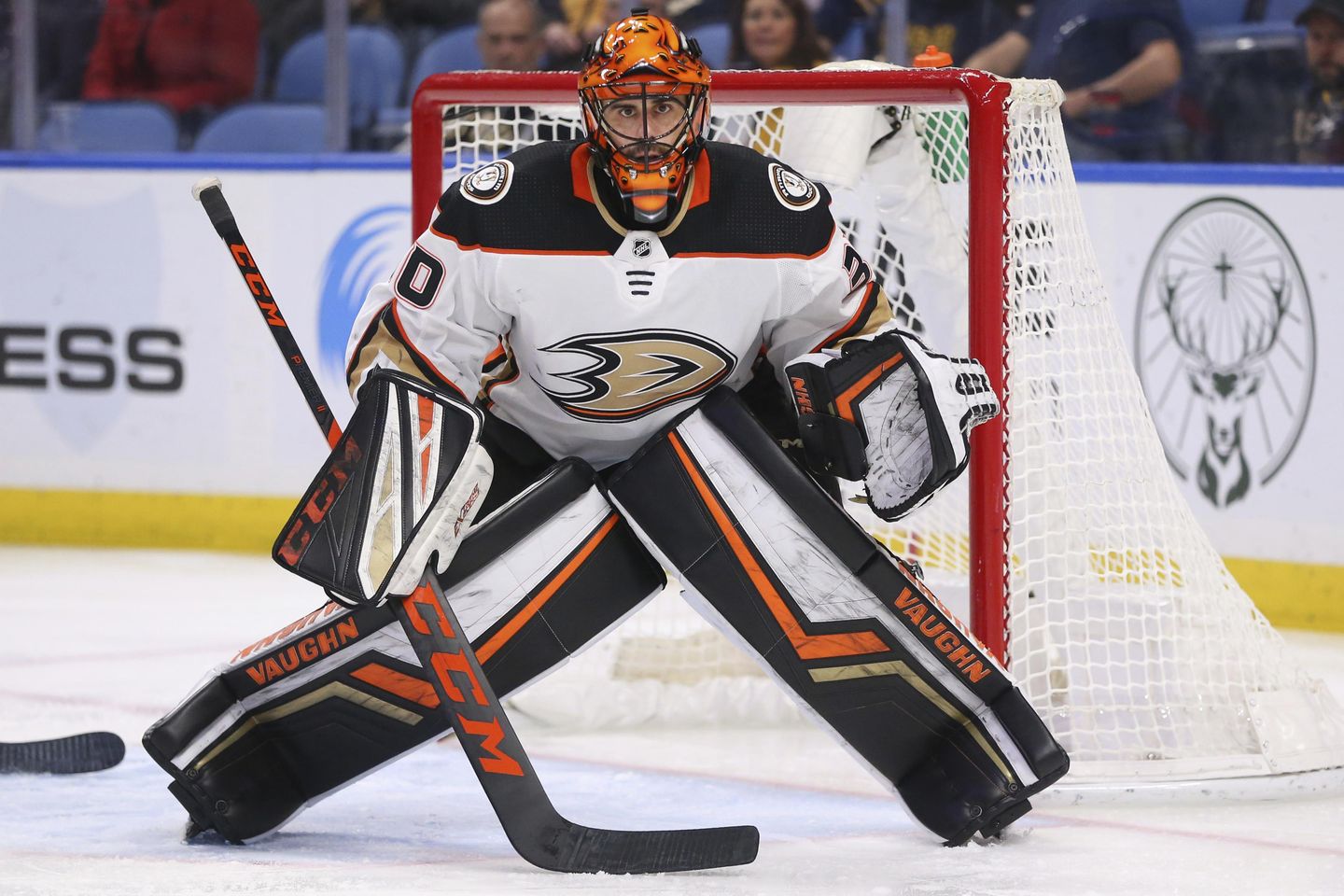 "He knew how difficult it could be to stand there," Miller said Thursday. "But I felt like it was the spot for me."
Three decades later, Miller has decided to enjoy the fruits of a lifetime spent meticulously preparing for his next game and his opponents' next shot.
The Anaheim Ducks goalie will retire after the season, ending his 18-year NHL career and a decorated tenure in international hockey as one of the most outstanding Americans to play the position.
"A skinny kid from the middle of Michigan was able to work at something and represent the country a couple of times and make a career out of hockey," Miller said during an emotional farewell news conference attended virtually by his family and many hockey friends.
"My situation goes to show with some dedication, you can set your sights, and you can accomplish something. If (young players) have looked to me as inspiring, that makes me feel good. If they could take a moment where I was on the ice and use it to build something for themselves, that makes me feel excellent."
Miller has played 794 games for Buffalo, Vancouver, St. Louis, and Anaheim, where he has spent the past four seasons primarily as John Gibson's backup. Miller won the Vezina Trophy in 2010 as the NHL's best goaltender with the Sabres.
Miller passed John Vanbiesbrouck's career wins record for an American-born goalie in February 2019 with Anaheim. With a career 390-289-87 record and a .914 save percentage, Miller ranks second among Americans behind Los Angeles' Jonathan Quick with 44 shutouts and second behind Vanbiesbrouck in games played.