— Gadgets
Scott Morrison announces expansion of COVID-19 financial support, extra 300,000 vaccines for NSW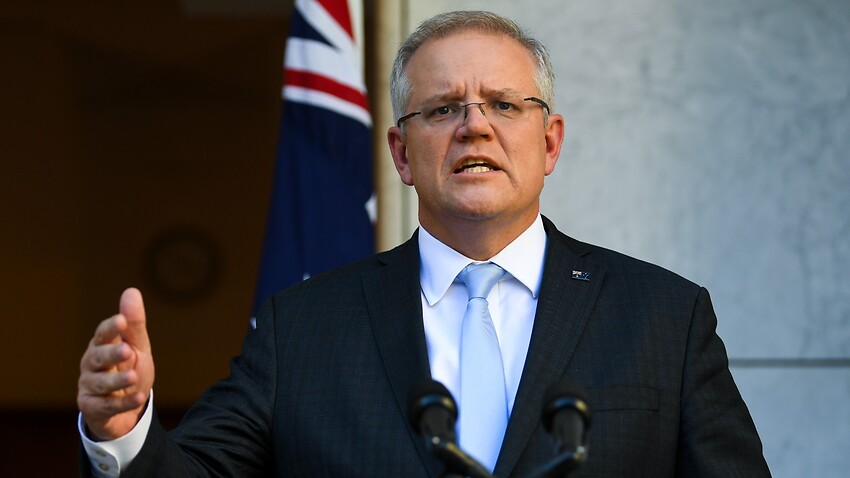 The federal government will bring forward the delivery of 300,000 COVID-19 vaccine doses to New South Wales to support Sydney's fight to suppress the COVID-19 outbreak.  Prime Minister Scott Morrison has also announced changes to the federal government's COVID-19 temporary disaster payment.
The extra vaccines will be targeted towards those most vulnerable in the community, particularly parts of southwestern Sydney identified as areas of concern.   Mr. Morrison urged Sydneysiders to comply with the lockdown restrictions stressing the need to contain the "dire situation".  "The virus doesn't move by itself. It moves from person to person; people carry it from one to another," he told reporters.
"Compliance with the orders that have been put in place by the New South Wales government could not be more critical."  Last month, the federal cabinet agreed to the COVID-19 disaster payment, available to people facing lockdown conditions that last longer than a week. Recipients could not have more than $10,000 in liquid assets to receive the $325 – $500 weekly payment. But Mr. Morrison on Thursday said the liquid asset test would be waived from the third week of the city's lockdown.  It's a disaster payment, so it's demand-driven. We'll pay whatever the market is on those payments," he said.
The delivery of vaccine supplies to bolster the state's vaccination efforts will comprise equally of AstraZeneca and Pfizer. Mr. Morrison said about 48 to 51 percent of people over 70 have had their first dose of the AstraZeneca vaccine. "We would be encouraging the eight to 12-week the second dose be done at the earlier part of that period," Mr. Morrison said. The prime minister also denied suggestions the pace of the vaccine rollout had contributed to the current lockdown conditions in Sydney.