— Gadgets
Scott Morrison greeted with warm traditional Maori welcome in New Zealand
Australian Prime Minister Scott Morrison has arrived in Queenstown for formal talks with New Zealand's Prime Minister, Jacinda Ardern.  Mr. Morrison was welcomed with the traditional hongi greeting in Queenstown, playing host to the annual Australia-New Zealand Leaders Forum.
Ms. Ardern chose the South Island ski town to highlight the best in Kiwi tourism to Australians.
On arrival, the pair engaged in the traditional Maori greeting, touching noses, and sharing breath.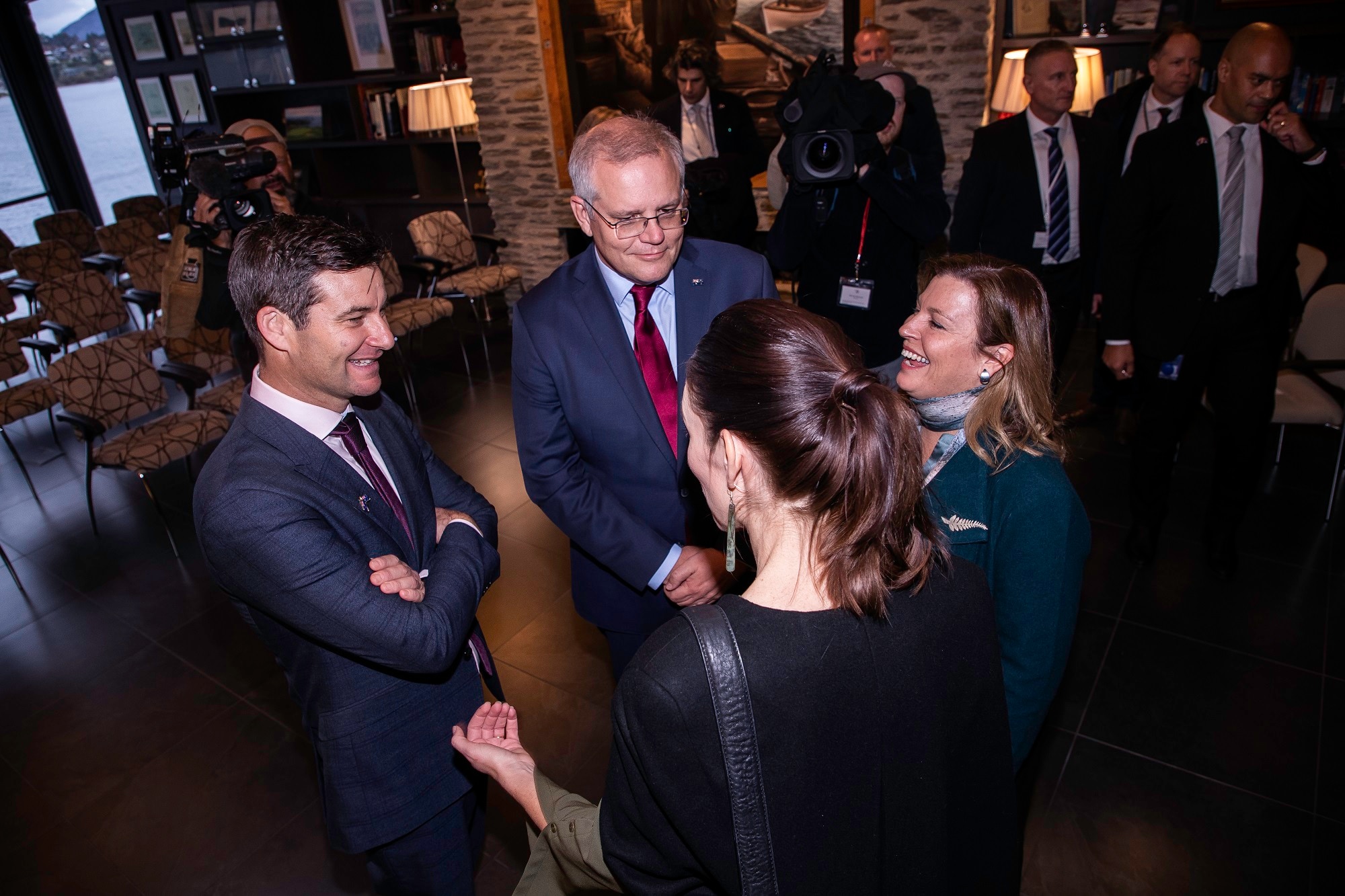 The visit came after the opening of the trans-Tasman bubble last month.
"Quarantine-free travel not only means the Prime Minister [Jacinda Ardern] and I can hold our annual talks in person, it highlights that our travel bubble is seeing friends and family reunite across the ditch," Mr. Morrison said. Given their success in tackling COVID-19, both leaders engaged in some backslapping over the border reopening. I believe what Australia and New Zealand have been able to achieve in these last 18 months is quite extraordinary on a global scale," Mr. Morrison said.
"It's a testimony to the peoples of New Zealand and Australia.
"It is an ANZAC path that we have charted through the pandemic.
"We have gone on our own way in this part of the world. New Zealand Prime Minister Jacinda Ardern (third left), her partner Clark Gayford, Australian Prime Minister Scott Morrison (center), and his wife, Jenny. AAP Mr. Morrison made the trip despite a growing COVID-19 outbreak in Victoria, which drew speculation he might not travel.
"He did a runner to Hawaii during the bushfires (in December 2019) thinking it was under control, and it backfired on him," Jennifer Curtin, a politics professor at the University of Auckland, told AAP.
Instead, "Shark One" touched down at Queenstown airport just after 3pm NZST on Sunday for the 24-hour visit.
Mr. Morrison met Ms. Ardern at the Rees Hotel, where Maori leaders led a heartfelt and sometimes humorous "powhiri", a formal Maori welcoming ceremony. Edward Ellison, representing the South Island's Ngai Tahu tribe and New Zealand, likened Mr. Morrison to a unique but rare bird not often seen.