— Sports
Sheikh's missing daughter casts shadow over Derby favorite
LOUISVILLE, Ky. (AP) – Sheikh Mohammed bin Rashid Al Maktoum has spent millions trying to win the Kentucky Derby, and in the process plowing money into horse racing worldwide. Now with the overwhelming favorite, Dubai's ruler faces increased scrutiny for allegations that he has violated human rights and orchestrated the disappearance of his own daughter.
The controversy, well-known in the Middle East for more than a year, has gotten renewed attention as Essential Quality prepares for Saturday's race. The Kentucky Horse Racing Commission received a complaint this week from a group of human rights attorneys and students at the University of Louisville seeking to have Sheikh Mohammed banned from the Derby.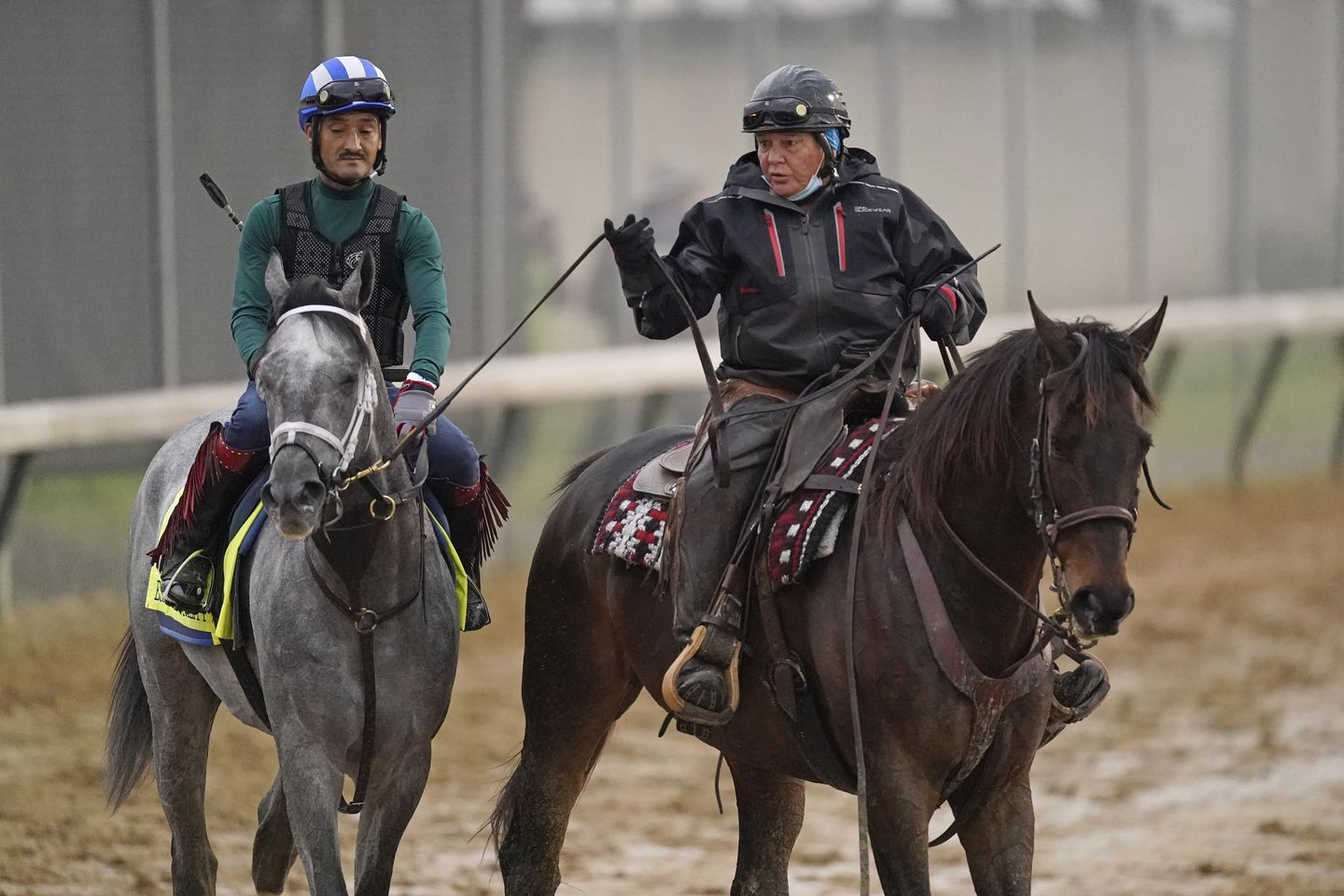 The complaint asks the racing commission to bar Sheikh Mohammed from entering any horses in any races, including the Derby and the Kentucky Oaks on Friday "until such time as his daughter, Princess Latifa, is free from captivity, or (b) hold an immediate public hearing to assess the serious allegations of his human rights abuses."
Kristin Voskul, the spokeswoman for the KHRC, didn't immediately respond to a request for comment. However, the complaint is not expected to keep the sheik's horse out of the Derby.
Last spring, one of his daughters, Sheikha Latifa bint Mohammed Al Maktoum, said she was being held against her will. According to video diaries she said were recorded inside a Dubai villa and broadcast by the BBC. Sheikha Latifa was detained by commandos in 2018 after she tried to flee Dubai in a yacht.
The princess' 38-year-old sister, Shamsa, was taken from Cambridge, England, on Aug. 19, 2000, and hasn't been seen since. A judge in England ruled last year that Sheikh Mohammed orchestrated both abductions. The sheik had told the court he was relieved at having found his "vulnerable" daughter Shamsa after she went missing.
The judge ruled on a case between Sheikh Mohammed and his second official wife, Princess Haya, over their two children. She is the daughter of the late King Hussein of Jordan, and married Sheikh Mohammed in 2004. She fled Dubai in 2019 with her two children saying that she was scared of her husband's threats.