— Sports
Slam! Pollock 8 RBIs, Beaty 7 as Dodgers bop Brewers 16-4
MILWAUKEE (AP) – A.J. Pollock drove in eight runs, and Matt Beatty knocked in seven, with both players hitting early grand slams in a startling power show that sent the Los Angeles Dodgers over the Milwaukee Brewers 16-4 on Sunday. Pollock homered twice and doubled while Beaty went 4 for 6 and scored three times. Their slams came against Alec Bettinger (0-1), who gave up 11 runs in his big league debut after never pitching above Double-A. This was the first time in franchise history that the Dodgers had two players with at least seven RBIs in the same game. The last time it happened for any major league team was on Aug. 22, 2007, when Jarrod Saltalamacchia and Ramon Vazquez each had seven RBIs for the Texas Rangers in a 30-3 blowout of Baltimore.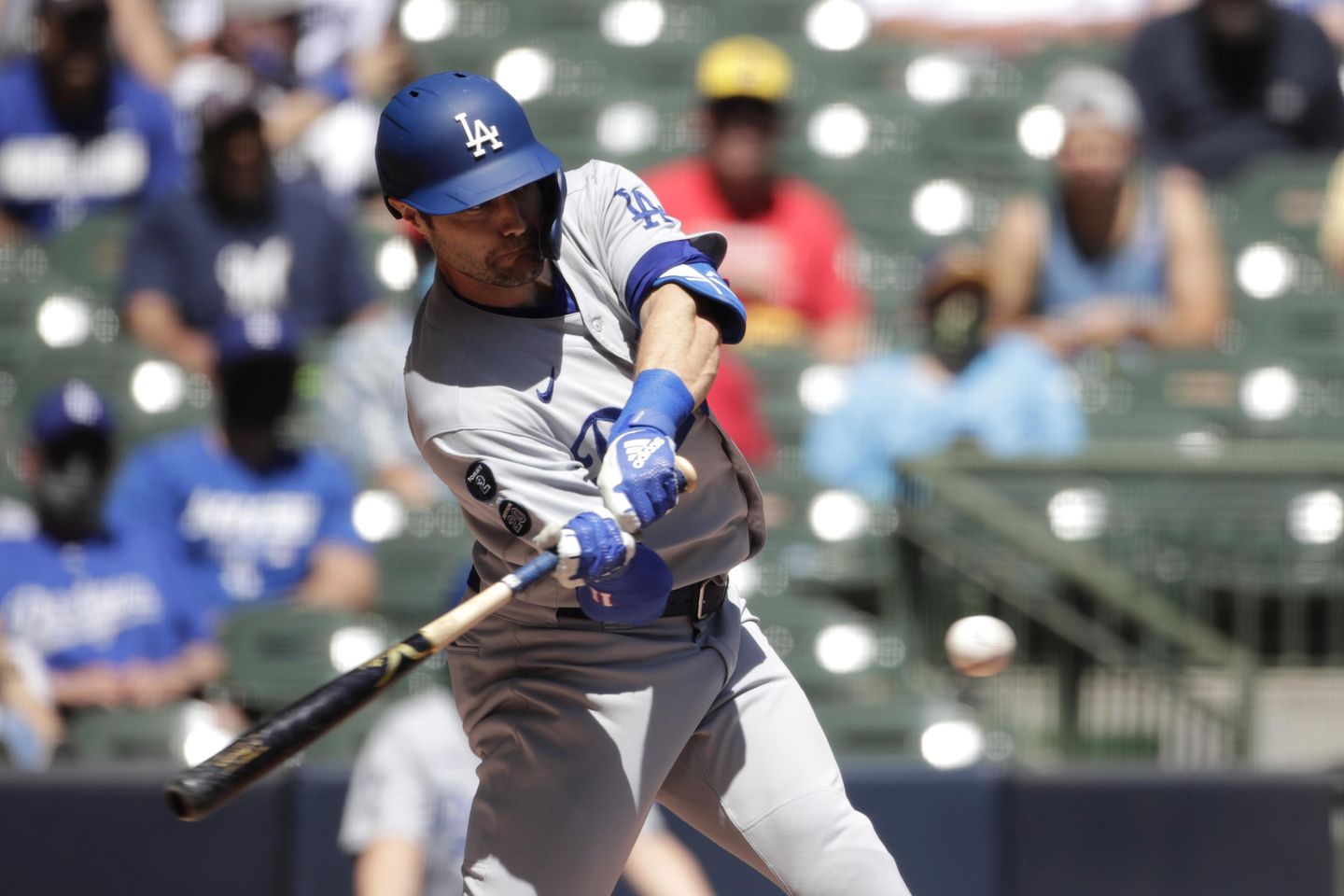 The last time two Dodgers hit grand slams in the same game came when Adrian Beltre and Shawn Green did it in a 12-3 victory over the Marlins on May 21, 2000. Pollock's eight RBIs matched the highest single-game total by any player in the history of American Family Field, which opened in April 2001 as Miller Park. He shares the record with Josh Willingham (2009) and Yasmani Grandal (2015). All three did it as visiting players.
Chris Taylor scored five runs, going 3 for the Dodgers.
Jacob Nottingham hit two homers for the Brewers, who reacquired him from Seattle earlier in the day.
Julio Urias (4-0) allowed one run in seven innings. He struck out 10 and walked none.