— Gadgets
States tighten border restrictions with Victoria as it battles growing COVID-19 outbreak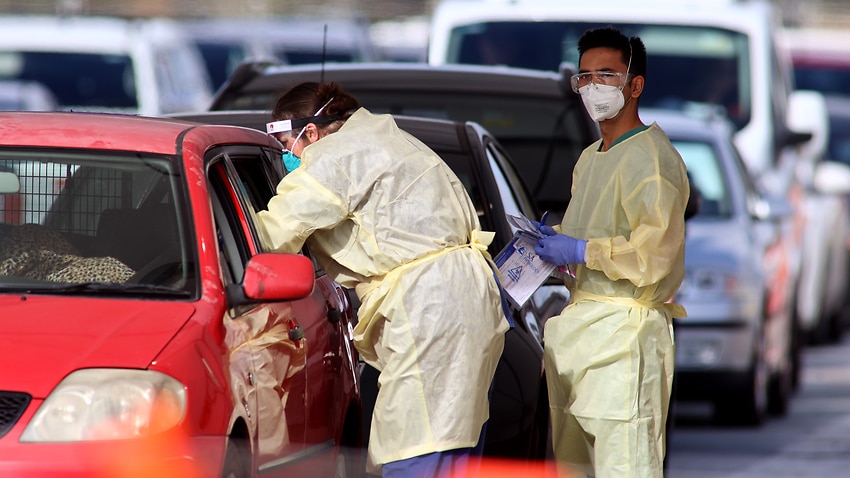 Western Australia, Queensland, South Australia and Tasmania have tightened border restrictions with Victoria as the state battles a growing COVID-19 outbreak.
Victoria recorded six new coronavirus cases on Friday, with the total number of cases linked to the current outbreak now sitting at 24.
There are 126 exposure sites, 1,500 close contacts and 5,000 secondary contacts.
Victorian Premier Daniel Andrews says he is confident his state can get on top of its latest coronavirus outbreak, with the state now amid a five-day lockdown that is due to end on Tuesday night.
States and territories had already put extensive restrictions on residents of COVID-struck parts of NSW.
Queensland
The state of Victoria will officially be declared a hotspot in Queensland from 1am on 17 July. People who live in or have visited the state will be barred from entering the Sunshine State without a special exemption after this time.
The Queensland government has also extended its border restrictions to the Greater Sydney, Central Coast, Blue Mountains, Wollongong and Shellharbour regions of NSW. Queensland residents returning from these areas will be required to quarantine at a hotel for 14 days at their own expense. NSW border zone residents will also be required to complete a travel declaration before entering Queensland.
Western Australia
WA has reinstated border restrictions with NSW, Victoria and Queensland. The changes mean anyone who has been in any of these states must obtain a special exemption to enter. This applies to anyone who has been in NSW or Queensland since 11 June, and anyone who has been in Victoria since 8 July. Anyone who arrives from the Northern Territory or the ACT must go through 14 days of quarantine and be tested.
There are no restrictions on arrivals from South Australia or Tasmania.
South Australia
South Australia has closed its border with Victoria, NSW, the ACT and greater Brisbane.
Any non-SA resident who has been in Victoria over the last 14 days will be barred from re-entering the state, and returning residents must quarantine for 14 days.
All arrivals from NSW – including returning South Australian resident – are not allowed to enter the state without an exemption.
There are exemptions for NSW residents who live within 100 kilometres of the border, including the Broken Hill and Wentworth areas.
Tasmania
Tasmania remains closed to people from the greater Sydney area, the Central Coast and Wollongong in NSW.
At the same time, anyone who has been in Victoria since 8 July will not be allowed to enter the state without an exemption.
Essential travellers who were in Victoria during that period will be required to wear a mask in public settings and avoid crowds from 11.59pm on Friday.
Tasmanian Premier Peter Gutwein said around 15,000 people had arrived in Tasmania from Victoria since 8 July.
Northern Territory
Residents from COVID-affected areas in Australia will be made to undergo 14 days of quarantine before entering the Northern Territory.
This includes people in Greater Sydney, Wollongong, and the Central Coast of NSW; people in Melbourne, greater Geelong, and the Moorabool Shire in Victoria; and residents of the City of Brisbane and the Moreton Bay region of Queensland.
Australian Capital Territory
The ACT has tightened border restrictions for non-ACT residents of Victoria and Greater Sydney, as well as the Blue Mountains, Central Coast, Wollongong and Shellharbour regions of NSW. Non-ACT residents from these areas will need to apply for a travel exemption, while returning ACT residents will need to complete an online exemption form prior to their arrival, and still undergo 14 days of quarantine at home.