— Sports
Stephen Strasburg calls tunnel 'spy camera' a 'joke'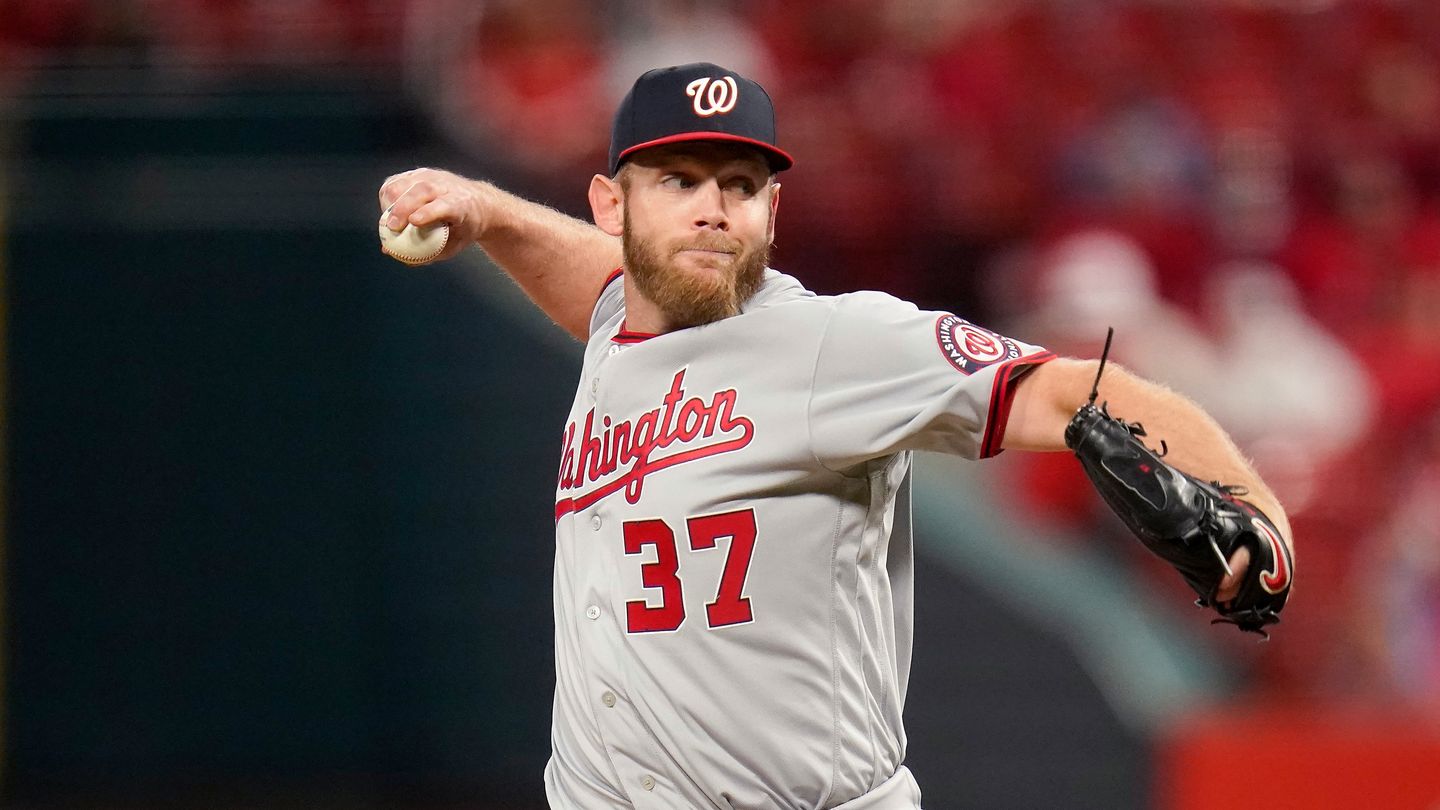 In the Nationals' 14-3 loss to the Cardinals on Tuesday night, there were plenty of concerns surrounding Stephen Strasburg. The pitcher's velocity was down; he gave up three home runs, seven earned runs, and walked five batters. There was also a moment in which Strasburg sat in a chair in the tunnel behind the Nationals dugout, rubbing near his neck and right shoulder. Strasburg still came back for the fourth and part of the fifth innings, but the visual of Strasburg feeling his shoulder while he was in the tunnel "perturbed" manager Dave Martinez.
"Quite honestly, that shot shouldn't have been shown, so I'm a little perturbed about that," Martinez said. "That camera's not supposed to be down that tunnel. … Pitchers do all kinds of stuff down there. I've seen guys stretching hamstrings." Martinez said Strasburg never mentioned any shoulder discomfort, instead of pointing to his mechanics being slightly off. Strasburg's fastball hovered around 90 mph, about 2 mph slower than his average.
Just before the 4th inning, the Cardinals broadcast picked up on Stephen Strasburg feeling around his shoulder/neck area. pic.twitter.com/kjeQxkqdDK

— Blake Finney (@FinneyBlake) April 14, 2021
Even after a rocky third inning in which he surrendered four runs, Martinez wanted to stretch Strasburg out and cover his bullpen before a Wednesday day game. So instead, the camera was the most significant sticking point. Strasburg called it a "joke" that a camera would point into the tunnel.
"There's got to be some sort of safe place in the stadium," Strasburg said. "I'm 32 years old; I've been doing this a long time. And there's been plenty of other starts where something's not feeling right, and whether you treat yourself or you have a trainer come treat you, it's just part of the business. I went out there, and I gave it everything I had. It wasn't good enough tonight.
"But I think there should be some sort of privacy. People don't watch the games on TV to watch some sort of spy camera watching what the player is doing in the tunnel."