— Gadgets
Sydney wakes to its harshest lockdown yet as authorities race to control unrelenting NSW coronavirus outbreak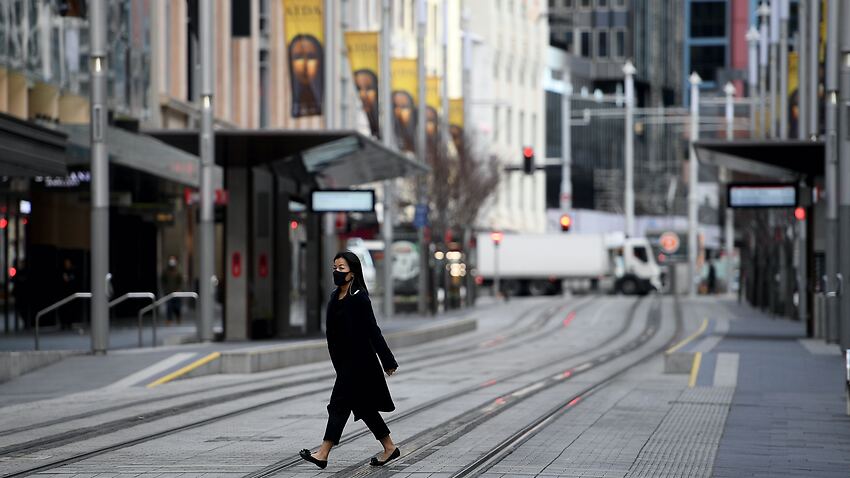 Residents are barred from leaving three council areas while all but critical retailers across Sydney are closed as the city doubles down in its most serious battle with COVID-19.
NSW reported 111 new community cases of the virus on Saturday, along with the death of a man in his 80s.
Stay-at-home orders have been tightened in Fairfield, Canterbury-Bankstown, and Liverpool, with locals not allowed to leave until 30 July unless they work in health or emergency services.
Workers from those three LGAs who need to leave the area for work will have to take a COVID-19 test every three days. Fairfield-based essential workers who are asymptomatic are permitted to seek COVID-19 testing closer to their place of work rather than wait in queues.
At least 80 percent of cases have come from the city's southwest.
And at least 29 of 111 were also infectious before going into isolation, a number authorities say is too high.
"I can't remember a time when our state has been challenged to such an extent," Premier Gladys Berejiklian said.
"Not a single one of these decisions was taken lightly."
Tougher restrictions apply to the entire Greater Sydney region as well.
From Sunday, supermarkets, pharmacies, banks, and fa ew other retailers will be allowed to open and wperate with 'click and collect' or takeaway.
Construction sites, large or small, will be shut.
All office workers and others working from home should not be pressured to go into work, with employers potentially incur a $10,000 fine if they push staff to attend.