— Sports
Terry Bradshaw: Aaron Rodgers 'weak' for rift with Packers
The relationship between Aaron Rodgers and the Green Bay Packers appears tenuous, at best. The three-time MVP is reportedly disgruntled to the point he might not return for another year in the Frozen Tundra.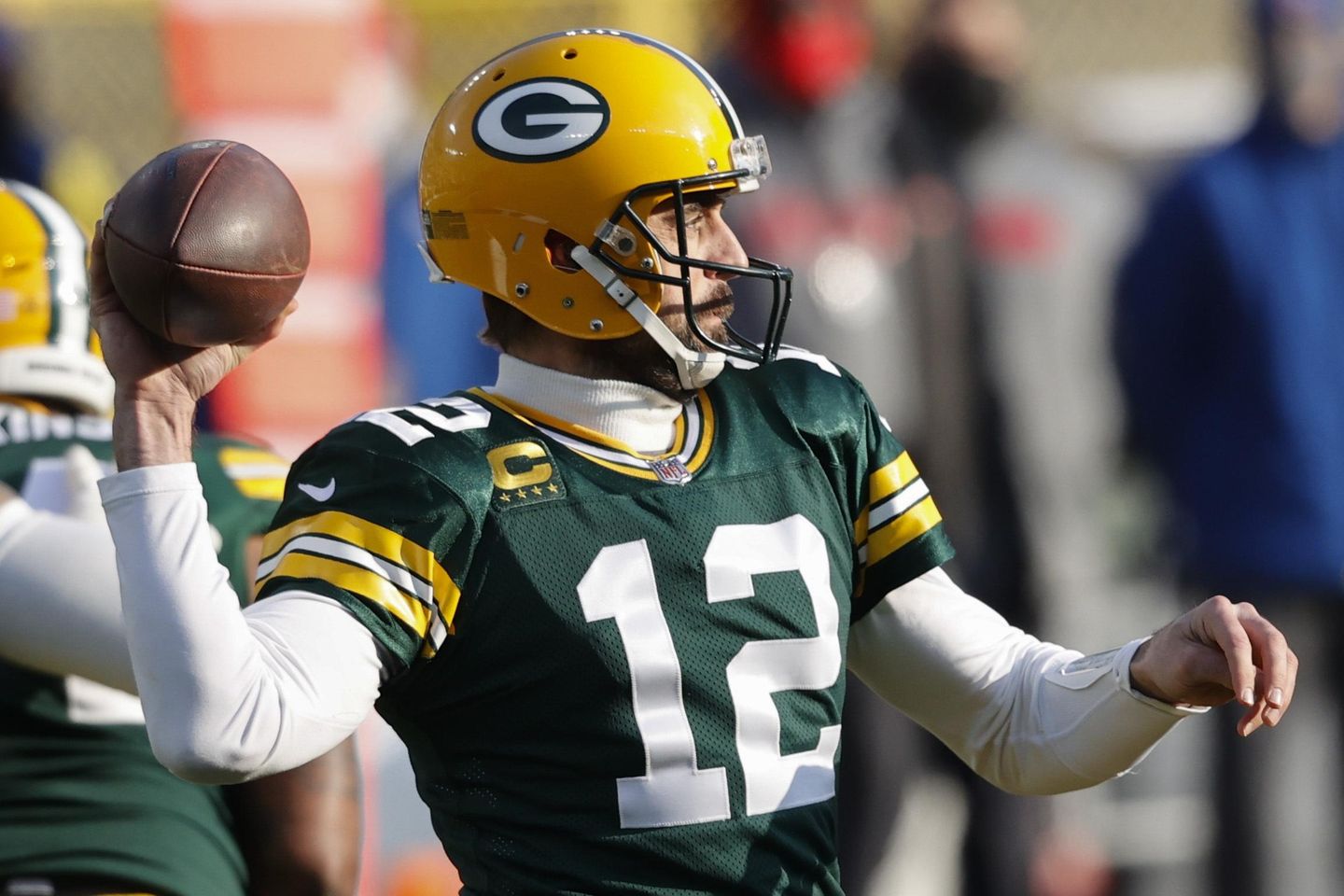 But Terry Bradshaw, a Hall of Fame quarterback and Fox analyst, disapproves of how Rodgers is handling this rift. "Him being that upset shows me how weak he is," Bradshaw said during an interview Monday on WFAN's Moose and Maggie show. "Who the hell cares who you draft? I mean, he's a three-time MVP in the league, and he's worried about this guy they drafted last year at No. 1? …  And for him to be upset, my God, I don't understand that."
'It makes him look weak' – Terry Bradshaw on Aaron Rodgers displeasure with the Packers

Do you agree?

pic.twitter.com/vT52pRnpT8

— Maggie Gray (@MaggieGray) May 3, 2021
Bradshaw was alluding to Jordan Love, the heir-apparent to Rodgers whom the Packers traded up to select in the first round of the 2020 draft. Green Bay's front office didn't tell Rodgers in advance about the move, which rankled Rodgers.
Bradshaw pointed to his experience with the Steelers in the 1970s and 80s. Pittsburgh selected quarterbacks in the draft while Bradshaw was still there, but the four-time Super Bowl champion said he didn't let those picks bug him. Instead, they motivated Bradshaw, who finished his career with 27,989 passing yards and 212 touchdowns.
"Pittsburgh drafted Mark Malone No. 1, Cliff Stoudt in the third or fourth round — I had them coming at me from all angles," Bradshaw said. "I embraced it because when we went to practice, I wasn't worried about those guys. They didn't scare me a bit. So I don't understand why he's so upset at Green Bay."
Last year, Rodgers put together another MVP season, throwing for 4,299 yards with 48 touchdowns to five interceptions. The Packers lost in the NFC Championship Game for the second straight season.
According to a report from Yahoo Sports, Rodgers doesn't want to return to Green Bay if general manager Brian Gutekunst remains. He could hold out of training camp. Retirement is another option, albeit drastic.
Bradshaw said if Rodgers does threaten to retire, the Packers should "call him on it."
Green Bay has repeatedly said the plan is for Rodgers to be the team's quarterback in 2021 and beyond, and Gutekunst said Monday he doesn't think the relationship with Rodgers is broken. Gutekunst said there haven't been any trade discussions for Rodgers.
Still, Bradshaw doesn't want the Packers to cave to Rodgers.
"Here's what I would do: I wouldn't budge. Let his gripe. Let him cry. Retire. You are [37]. Go ahead and retire. See you later," Bradshaw said. "I'm firm about stuff like that. It just makes him look weak. How dare you draft somebody?"