— Sports
The Latest: Libya gets first 100K doses of vaccine
The Libyan Health Ministry said 101,250 doses of the Russian-made Sputnik V vaccine landed in Tripoli's capital and were taken to the ministry's storehouses on Sunday. In a tweet, Prime Minister Abdul Hamid Dbeibah said that other shipments would arrive, although he didn't set a timeframe.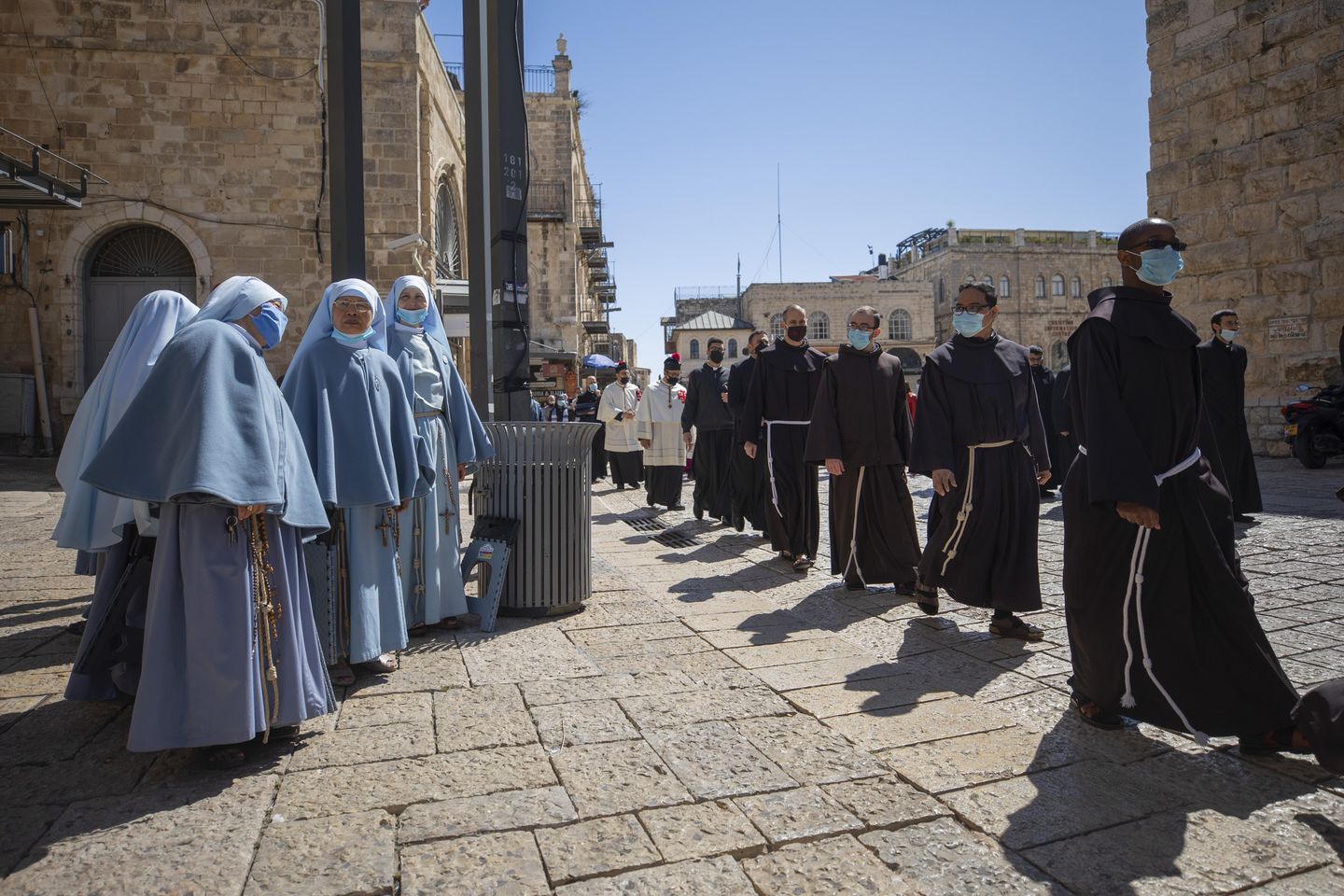 Libya has seen a swell in confirmed COVID-19 cases in recent weeks.
The county of around 7 million people has reported more than 161,000 confirmed cases and 2,684 virus-related deaths since the start of the pandemic. However, the actual number of cases in Libya, like elsewhere in the world, is thought to be far higher, in part due to limited testing.
THE VIRUS OUTBREAK:
– Christians observe second Easter shaped by pandemic
– Foreigners power the economy in Kuwait but struggle to get coronavirus vaccines
– British medicines regulator urges people to take AstraZeneca COVID-19 vaccine
Follow AP's pandemic coverage at https://apnews.com/hub/coronavirus-pandemic, https://apnews.com/hub/coronavirus-vaccine and https://apnews.com/UnderstandingtheOutbreak.
HERE'S WHAT ELSE IS HAPPENING:
MADRID – Spain is repatriating several hundred of its citizens and residents after Morocco canceled flights with Spain and France to help stem a rise in coronavirus infections.
Spanish Foreign Affairs Minister Arancha González Laya said that around 3,000 Spanish residents were left stranded in the North African nation.
A ferry departing from Tangier will hold around 750 passengers, according to local media. The Spanish Embassy in Morocco says a flight from Casablanca will carry another 200.
Another ferry is set to leave on Tuesday.
Morocco announced last Monday that it was canceling flights with Spain and France as part of the package of measures to fight the pandemic. LONDON – Britain's government is planning to trial a coronavirus status certification plan over the coming months to allow.
The safe return of mass gatherings at places like sports grounds and nightclubs. Officials are expected to consider passports that show whether a person has received a vaccine, has recently tested negative for the virus, or has immunity due to having tested positive in the previous six months. The trial events will include soccer's FA Cup semi-final and final, the World Snooker Championships, and a comedy club show.
Prime Minister Boris Johnson is expected to set out more details on Monday. He said the trials will play an important role in allowing the "reopening of our country so people can return to the events, travel and other things they love as safely as possible." However, dozens of Johnson's Conservative Party lawmakers have opposed the plans, and Johnson could struggle to get Parliament to approve the trials.