— Gadgets
This illustrator has found a unique way to reconnect with the country where she was born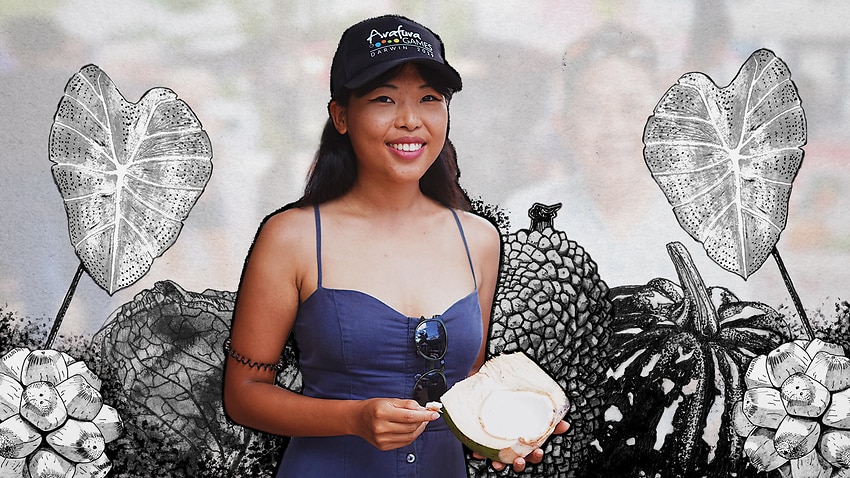 It was there that her passion for illustrating began, and with it, she began to feel closer to home and her homeland.
"It never clicked to me how unusual it is to have the produce here in Darwin, so similar or virtually the same as the produce that my parents would eat back in Indonesia."
Building a book
After graduating, the yearning to return to tropical Darwin and be near her family saw her head back to the Top End to practice as a lawyer in 2018.
Upon her return, Tisha spent hours wandering the busy stalls at the Parap and Rapid Creek markets, recollecting how much comfort she'd derived from the same simple fruits and vegetables during her time away.
As she browsed the throng of stalls, she began to notice that with each item traditionally used in Indonesian cooking, came a story emerging from the vendors.