— Sports
Times Square billboard urges MLB to move All-Star Game back to Atlanta
Major League Baseball came under pressure Monday to reverse its call on moving the All-Star Game with the unveiling of a billboard on New York City's Times Square accusing the league of "all strikes and no balls."
The Job Creators Network posted the digital billboard as part of its campaign against MLB Commissioner Rob Manfred's decision to protest Georgia's new election law by relocating the July 13 Midsummer Classic from Atlanta to Denver.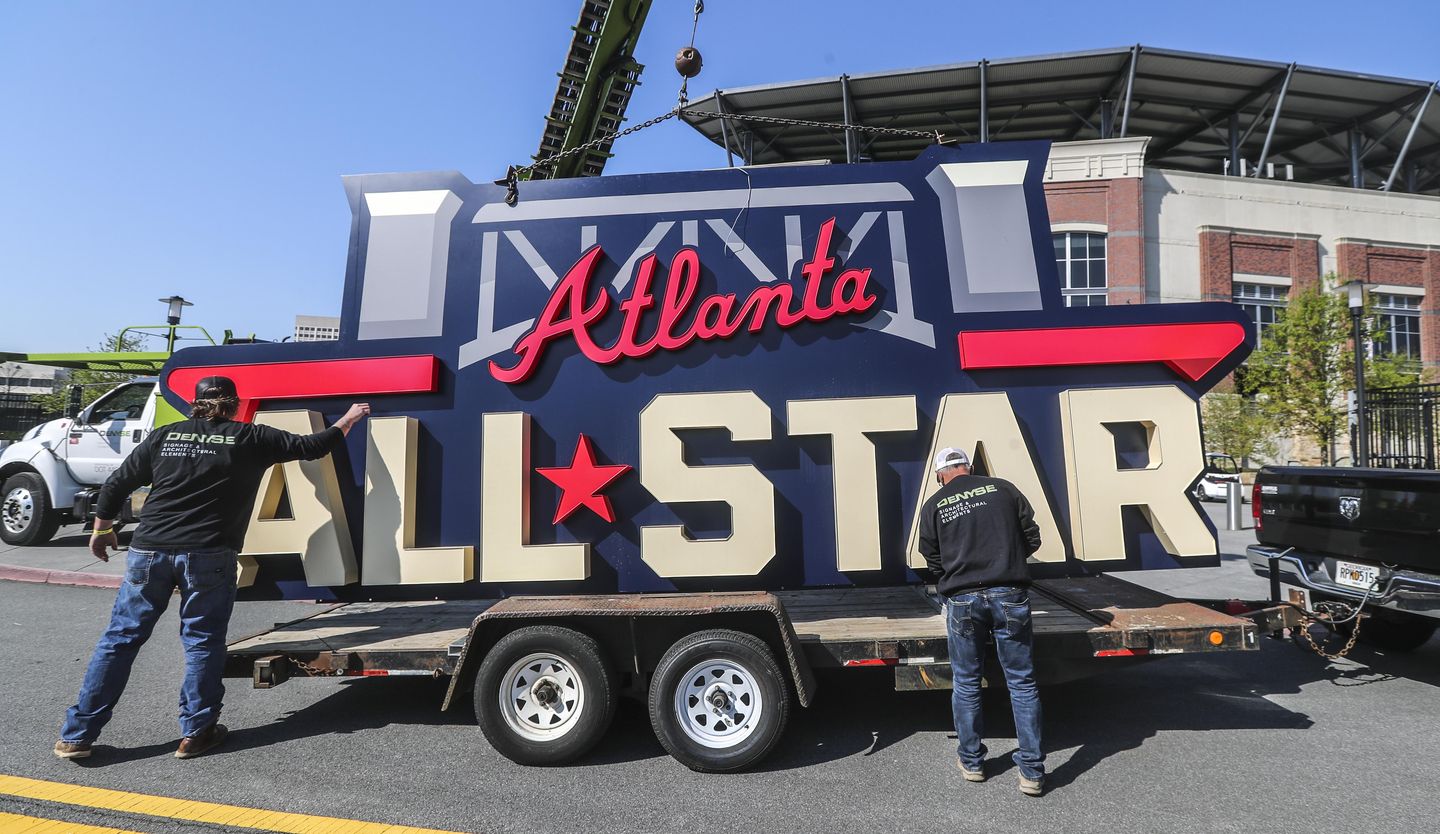 "Commissioner Manfred needs to stand up to the woke mob and step up for the small businesses of Atlanta by moving the game back to Georgia," said network president Alfredo Ortiz in a statement.
The billboard said the move would cost the state $100 million in lost revenue, much of that borne by minority communities. Nearly 30% of Atlanta businesses are minority-owned.
"Hey, Rob: All Strikes & No Balls?" says the billboard. "MLB pullout cost Georgia $100,000,000! Hurting mostly minority-owned small business … Move it Back NOW!"
The facts are clear — the @MLB must return the All-Star Game to Georgia immediately! pic.twitter.com/yvEPqBogK2

— Job Creators Network (@JobCreatorsUSA) April 26, 2021
Job Creators Chief Communications Officer Elaine Parker said the commissioner capitulated to "lies" about the Georgia voting law, which sets identification requirements for absentee voters and reduces the number of ballot dropboxes from pandemic levels, but also expands early voting.
"We call them like we see them, and the commissioner clearly has all strikes and no balls, and that's why we put up this billboard in Times Square," she said on "Fox & Friends."
Mr. Manfred's decision to relocate the game occurred after President Biden called the Georgia law "Jim Crow on steroids," Some corporations, including Atlanta-based Coca-Cola and Delta, came out with statements against it after it was signed.
"Major League Baseball fundamentally supports voting rights for all Americans and opposes restrictions to the ballot box," Mr. Manfred said in an April 2 statement.
Sports stars such as LeBron James and Magic Johnson cheered the MLB's move. At the same time, the Atlanta Braves said, "Ultimately, businesses, employees, and fans in Georgia are the victims of this decision."
Ms. Parker said the commissioner made the relocation move based on "false information."
"We're here to demand that he bring this game back to the state of Georgia because three strikes, and you're out," Ms. Parker said.