— Sports
Tokyo Games need 500 nurses; nurses say needs are elsewhere
TOKYO (AP) – Some nurses in Japan are incensed at a request from Tokyo Olympic organizers to have 500 of them dispatched to help out with the games. They say they're already near the breaking point dealing with the coronavirus pandemic. Olympic officials have said they will need 10,000 medical workers to staff the games, and the request for more nurses comes amid a new spike in the virus, with Tokyo and Osaka under a state of emergency. Beyond feeling anger, I was stunned at the insensitivity," Mikito Ikeda, a nurse in Nagoya in central Japan, told the Associated Press. "It shows how human life is being taken lightly.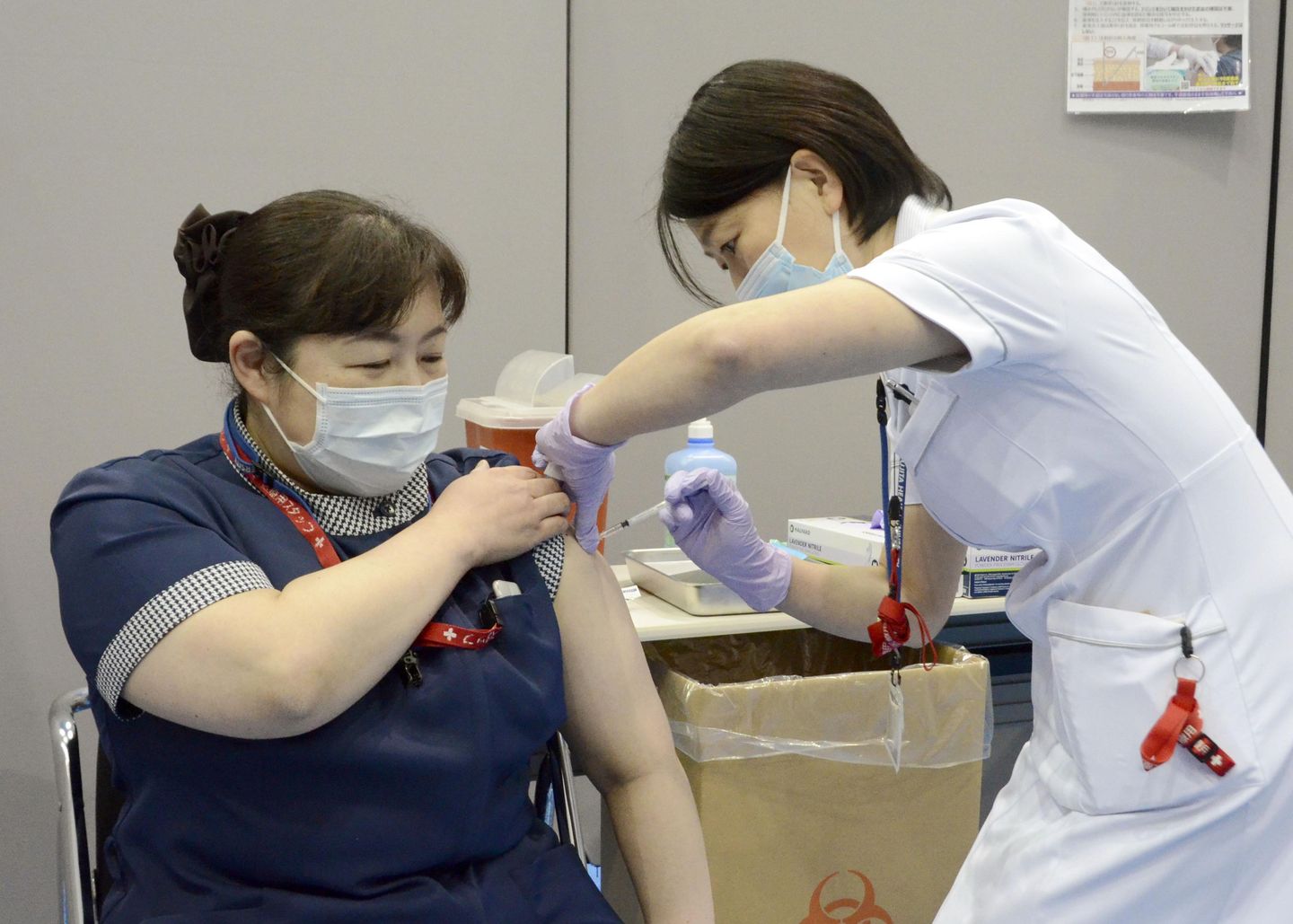 The appeal for more nurses is typical of the impromptu changes coming almost daily as organizers and the International Olympic Committee tried to pull off the games amid a pandemic.
The Olympics are set to open in just under three months, entailing the entry into Japan – where international borders have been virtually sealed for a year – of 15,000 Olympic and Paralympic athletes and thousands of other officials, judges, sponsors, media, and broadcasters.
In a statement from the Japan Federation of Medical Workers' Unions, secretary-general Susumu Morita said the focus should be on the pandemic, not the Olympics.
"We must definitely stop the proposal to send as Olympic volunteers those nurses tasked with protecting the fight against the serious coronavirus pandemic," Morita said.
"I am extremely infuriated by the insistence of pursuing the Olympics despite the risk to patients' and nurses' health and lives." A protest message saying that nurses were opposed to holding the Olympics went viral on Japanese Twitter recently, being retweeted hundreds of thousands of times.