— Gadgets
US prepares to evacuate thousands of Afghan interpreters as Taliban seize border crossing
Thousands of interpreters who aided US and NATO forces in Afghanistan will be evacuated beginning in late July. Washington announced Wednesday, as Taliban insurgents captured a strategic crossing on the Pakistan border from government forces. In what the White House dubbed Operation Allies Refuge, the interpreters and their families are likely to be taken first to US overseas military bases or possibly third countries before resettlement in the United States or elsewhere.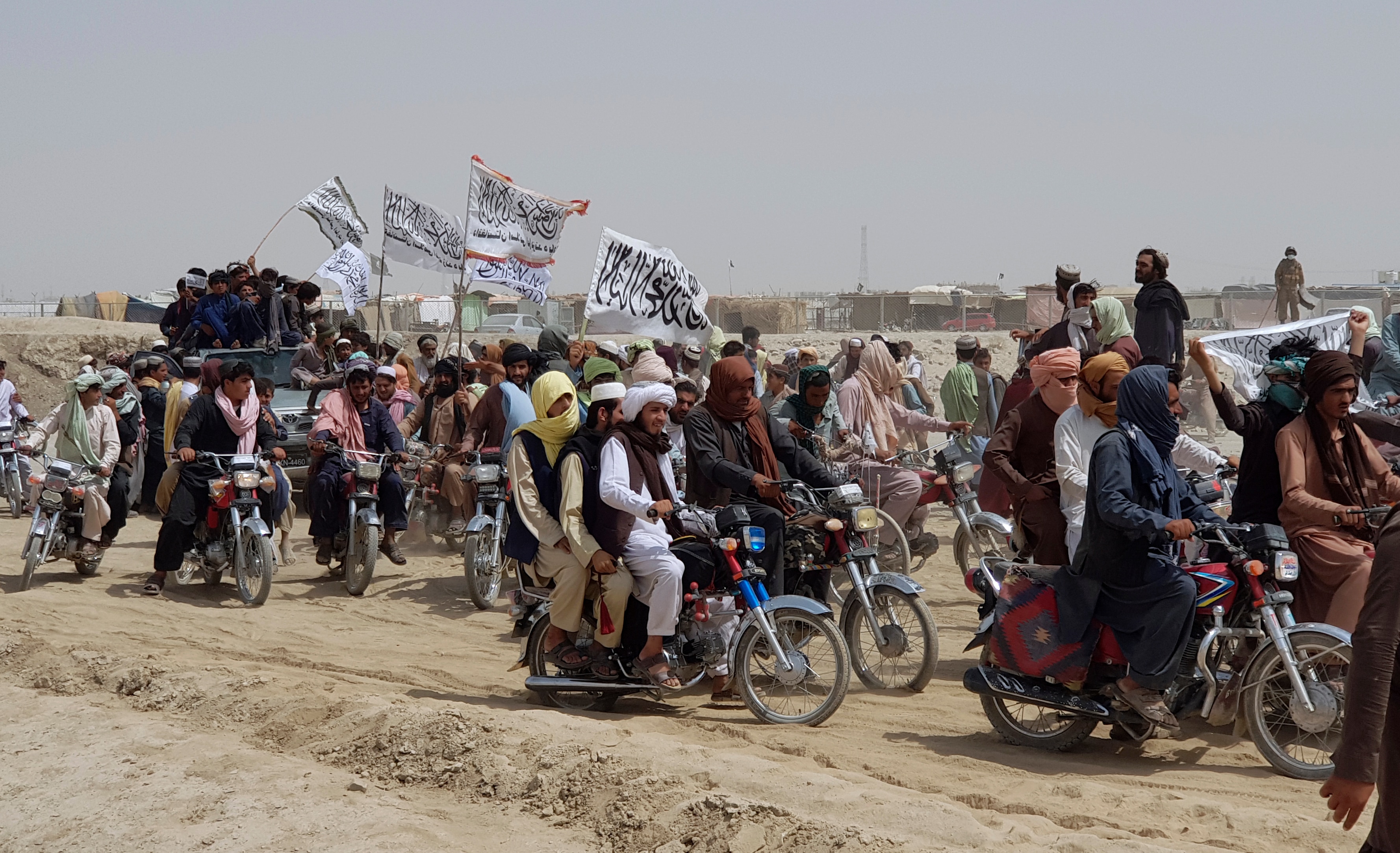 Many fear retaliation by the Taliban, who seek to regain control of the government in Kabul after the departure of US troops before the end of August. White House Press Secretary Jen Psaki said the goal is to get those already processed under the State Department's Special Immigrant Visas program, only a portion of the 18,000, out by the August 31 deadline for the US withdrawal.
These are courageous individuals. We want to make sure we recognize the value of the role they played," she said. Spokesman John Kirby said they were working intensely on where the translators would be sent at the Pentagon, but he would not identify any possibilities.
We're looking at all options," he said.
Fighters on motorcycles
The news came as the US military pushed forward with the final task of withdrawing from the country. The Islamist insurgents captured Spin Boldak, crossing the main highway between Kandahar and Quetta, Pakistan, and Karachi.
Afghanistan's interior ministry denied the insurgents had taken the area.
"The terrorist Taliban had some movements near the border area… The security forces have repelled the attack," interior ministry spokesman Tareq Arian told AFP. But social media was flooded with pictures of Taliban fighters relaxing in the frontier town, and residents told AFP it was in the Taliban's hands. "I went to my shop this morning and saw that the Taliban are everywhere. They are in the bazaar, in police HQ, and in custom areas. I can also hear
The sound of fighting nearby," said Raz Mohammad, a shopkeeper who works near the border. The
border crossing
provides direct access to Pakistan's Balochistan province, where the insurgents' top leadership has been based for decades, along with an unknown number of reserve fighters who regularly enter Afghanistan to help bolster their ranks. Hours after the crossing fell, an AFP reporter on the Pakistani side saw around 150 Taliban fighters riding on motorcycles, waving insurgent flags, and demanding to cross into Afghanistan.