— Gadgets
Victoria records 16 local cases with residents told to brace for longer lockdown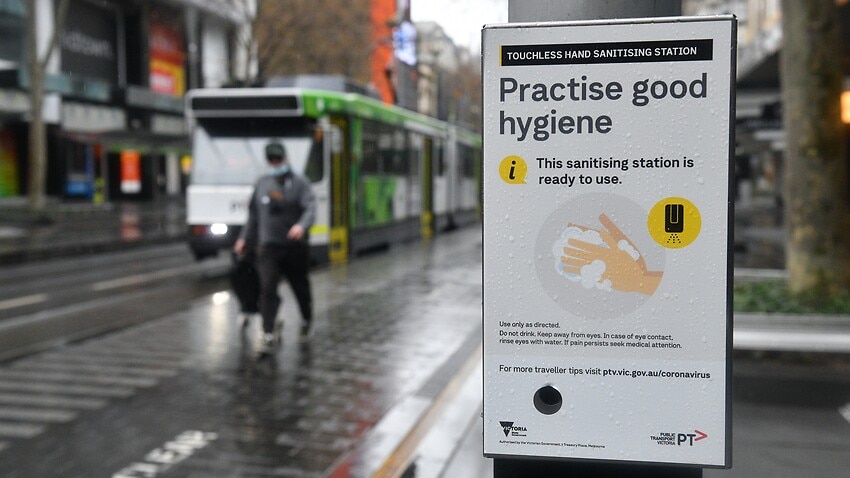 Victoria recorded 16 new locally acquired coronavirus cases on Sunday morning, with residents warned to prepare for a possible extension of the state's five-day COVID-19 lockdown.
All new cases have been linked to current outbreaks, the health department said. 
Two new cases were reported among overseas travelers, taking the total number of patients in the state to 70.
More than 50,000 tests were conducted in the past 24 hours.
The stay-at-home order across the state is due to expire at midnight on Tuesday but could be extended based on data, including case numbers and exposure sites, Chief Health Officer Brett Sutton said on Saturday.
"Every Victorian needs to ready themselves for what might emerge over the next 24/48 hours," he warned.
"All I can say is the response couldn't have been better. The judgments that have been made around a hard and fast lockdown have been the right ones. And that's got us on a soundtrack.
"We've got settings in place until Tuesday midnight, and we will make another assessment every day over the next three days."
Some of the exposure sites and close contacts have spread to regional Victoria.
Sites of concern include pubs, clubs, restaurants, shopping centers, schools, and gyms in metropolitan Melbourne and the suburbs.
Several venues on Phillip Island have also been identified, including the Phillip Island Chocolate Factory, a popular tourist attraction.
An international rugby match has also been listed as an exposure site.
The growing list of sites and restrictions can be found here. 
Victorian Health Minister Martin Foley said the state looks forward to the Commonwealth's vaccination program push. "I don't think it's a state secret that we are a long way behind where we should be in the vaccination program," he told reporters on Saturday.
"That is one of the factors that has helped shape the public health team's decision to go hard and go early (with a lockdown) because you cannot protect Victorians with what is, I think, 12 percent of Victorians vaccinated."
Queensland, Western Australia, South Australia, and Tasmania have imposed border restrictions with Victoria.