— Gadgets
Victoria to receive hundreds of thousands of extra COVID-19 vaccines, as it records four new local cases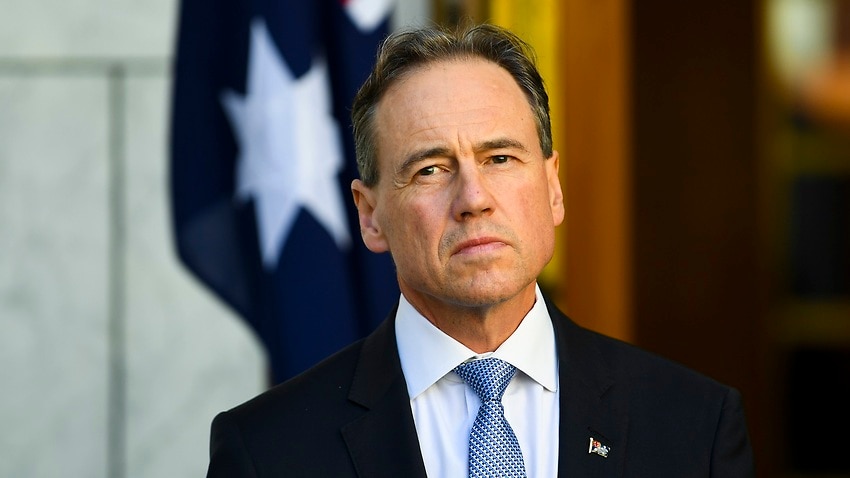 Victoria has recorded a total of four new locally acquired coronavirus infections, including two at Melbourne's Arcare aged care facility, as the federal government pledged hundreds of thousands of extra vaccine doses. 
The Department of Health on Sunday reported two locally acquired cases in the 24 hours to midnight on Saturday along with six overseas acquired infections. The two additional cases at Melbourne's Arcare facility are expected to be included in Monday's numbers.
It comes as Melbourne endures its second week of lockdown and authorities scramble to find the source of the state's highly infectious Delta variant cluster.
One of the cases at the Arcare facility, in the city's northwest, is a 79-year-old resident who lives in close proximity to the first two residents diagnosed, the facility said on Sunday.
The resident had received both doses of the Pfizer vaccine and is asymptomatic but will be transferred to hospital as a precautionary measure, said the home.
The second is a nurse who is also asymptomatic and last worked at the home on Saturday. They had received the first dose of the Pfizer vaccine.
The two new infections reported by the Department of Health are primary contacts of existing outbreaks, which Victorian Premier James Merlino said on Sunday "was a good thing".
One of the new cases is another employee of Stratton Finance in Port Melbourne who is in their 50s and has been isolating for the entirety of their infectious period.
It takes the Kappa variant-related Port Melbourne outbreak to 30 cases, with four previous "mystery" infections now linked through genomic and epidemiological investigations.
The other new case is a teacher from a primary school linked to the West Melbourne outbreak, which has infected 10 people with the Delta variant.
Victoria's Deputy Chief Health Officer Allen Cheng on Sunday said 98 per cent of the close contacts relating to the primary school cluster had returned a negative test. 
Professor Cheng said authorities continue to consult nationwide genomic sequencing to establish how the Delta variant leaked into the community.
"We have theories that we're working through," he told reporters on Sunday.
'Drive this into the ground'
As Melbourne endures its second weekend in lockdown, Mr Merlino still expects the state will be in a position to carefully ease restrictions from Friday.
"We just have to drive this into the ground," he said.
There are still more than 6,000 primary close contacts across the state, although Professor Cheng said 1,900 would be released on Sunday after serving their isolation period.
Victoria's list of exposure sites has shrunk below 340, with authorities focusing their attention on a network of small businesses on levels four and five at 227 Collins St, Craigieburn Central shopping centre and a Melbourne building site, where 200 workers are now considered primary close contacts.
Viral fragments of COVID-19 detected in wastewater also have authorities on alert for a possible undiagnosed infectious case in Melbourne's inner west and north.
Residents across 10 suburbs have been urged to come forward for testing if they have coronavirus symptoms following "unexpected detections" from recent wastewater samples in the area.
The health department said the fragments could stem from a no longer infectious person shedding the virus or an active case.
"This detection is of interest because there are no confirmed cases in that area," Professor Cheng said.
Tourism support package
Mr Merlino on Sunday announced a $32.2 million tourism support package to help boost tourism and hospitality businesses across the state struggling without visitors from Melbourne where lockdowns remain, with the loss of business during the upcoming long weekend a particularly tough blow.
The package will include 80,000 additional regional tourism vouchers costing $16 million and a $4,500 supplement for all tourism operators across Victoria costing $11.8 million.
The support comes in addition to the $2,500 business support supplements already announced, meaning tourism operators are able to claim a total of $7,000 in additional support.
The acting premier also announced a $4.4 million Alpine support package to assist businesses servicing the state's ski resorts, which will be particularly hard hit by Melbourne's current lockdown during what is an already-short earning season.
The Alpine support package will include grants of up to $15,000 for on-mountain operators and $5,000 for off-mountain operators, he said.
Victoria's Tourism Minister Martin Pakula on Sunday said regional tourism vouchers have been "incredibly popular" to date and have already pumped $100 million into businesses across regional Victoria.
Mr Pakula said the government "will continue over the course of this pandemic to do everything we can to support the business community in what is an incredibly difficult time".
New milestone for vaccine rollout
Australia's vaccination rollout reached a new milestone over the weekend with more than five million injections now completed.
Federal Health Minister Greg Hunt said a record 88,000 Australians were vaccinated on Saturday, which meant that in just six days, 772,750 were completed, also a record.
"We have seen the vaccine program is accelerating," Mr Hunt told reporters in Melbourne on Sunday.
"As supply becomes available, the public is stepping up and doing their part of the job."
The health minister announced an additional 100,000 Pfizer vaccines would be made available to Victoria over three weeks, starting from 14 June. 
He said GPs in the state will also soon have access to more doses of the AstraZeneca vaccine. 
"The Australian government will double doses for GPs in Victoria for each of the next two weeks from 115,000 to 230,000 AstraZeneca. This will help drive forward the vaccinations for over 50s," Mr Hunt said.
Paramedics will be the next frontline group to be prioritised for vaccination from 9 June.
With AAP