— Sports
Want to bet on sports? Pete Rose is here to help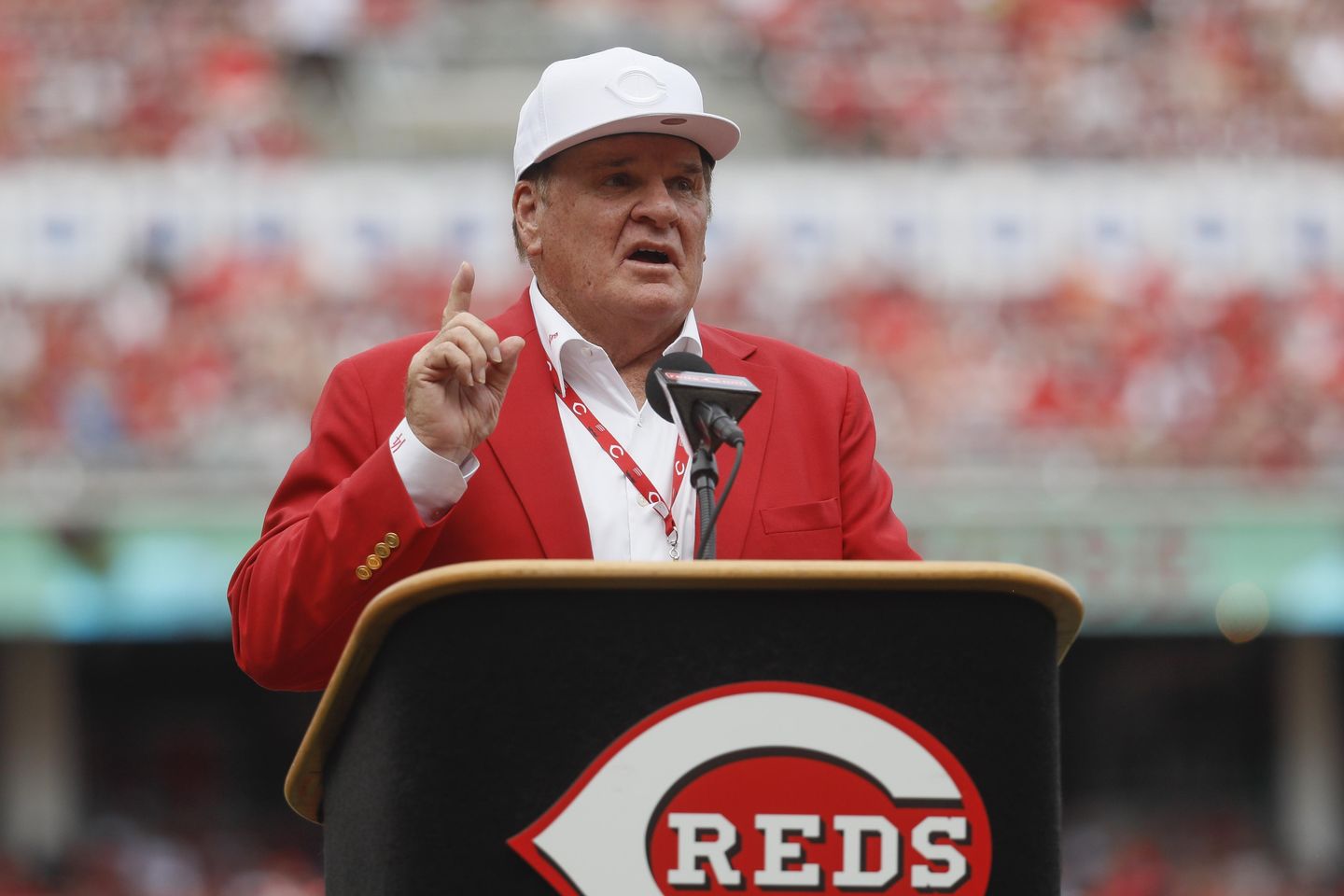 As Pete Rose looks around the sports landscape, the polarizing baseball legend notices something interesting. Across the country, inside stadiums and on mobile apps and during almost every commercial break, there's a push for sports betting.
And when it comes to betting, Rose is all too familiar. The three-time World Series champion and 17-time All-Star nominee was banned from baseball in 1989 for betting on games.
But Rose understands why baseball and other sports are now sidling up next to the betting industry, even if there seems to be a double standard involved. While Rose remains banned from Cooperstown despite leading MLB in all-time hits with 4,256, teams are cashing in on an expanded practice.
"Why is baseball doing what they're doing?" Rose asked Wednesday, on his 80th birthday. "Because of the dollars. There's money in it. They're not stupid. Football does it. Basketball does it. Hockey's starting to do it, and baseball's starting to do it. Baseball was kind of stubborn for so many years worrying about gambling, but gambling is a big part of our country right now.
"It's like your mother or your grandma going to play bingo every Sunday," Rose continued. "Because it's fun and you can win."
On a teleconference, Rose announced Wednesday that he will become an ambassador for UpickTrade.com, a long-term strategy and money management sports recommendation service. Rose will provide exclusive daily baseball picks for subscribers throughout the 2021 season.
But that's where Rose made a point to clarify the situation. Rose himself wasn't betting. He was just offering his expert analysis in picks, and if bettors want to follow his advice, they can.
"I'm not breaking any rules or anything like that, I'm not trying to slap baseball in the face by picking baseball games," Rose said. "There's a lot of people picking baseball games. I live in Las Vegas. Everybody's picking something there."
Rose, who played the bulk of his 24-year career with the Cincinnati Reds, said he'll base his picks off multiple factors. When he analyzes a game, he takes into consideration which players and teams are performing especially well, takes into account which teams play better on the road or at home, and he looks at pitching matchups.
Rose figures the pitching matchups are the most important influence on a game. Almost every team has capable hitters. But the clubs with dominant starters or a shutdown bullpen can sway the game in their favor.
"I'm gonna miss sometimes; everybody does," Rose said. "It's not because of lack of knowledge."
In 2015, commissioner Rob Manfred received a request from Rose to reinstate his eligibility in baseball, allowing Rose to be voted into Cooperstown. Manfred, in his second month as commissioner, denied the request.
In MLB's ruling, Manfred wrote that his "only concern has to be the protection of the integrity of the play on the field through appropriate enforcement of the Major League Rules."
But now MLB and other leagues have embraced sports betting. Inside Allegiant Stadium in Las Vegas, home of the Raiders, there's a sports betting lounge. The Washington Nationals partnered with BetMGM, and the company is opening a sportsbook at Nationals Park.
So to Rose, picking games for UpickTrade.com shouldn't be an issue. He might never make it into Cooperstown, but he's sure this latest practice won't be what keeps him out.
"For those people worried about the Hall of Fame, you've gotta remember I got suspended in 1989," Rose said. "That's 31 years ago or 32 years ago. So I'm not going to live the rest of my life worried about going to baseball's Hall of Fame.
"If I'm ever bestowed that honor, I'll be the happiest guy in the world. But I don't think me picking games — not betting on games, I have to keep saying that — me picking games for customers would in any way, shape or form would ever hurt my opportunity to get to the Hall of Fame someday."