— Sports
Washington not attending second Trey Lance pro day: report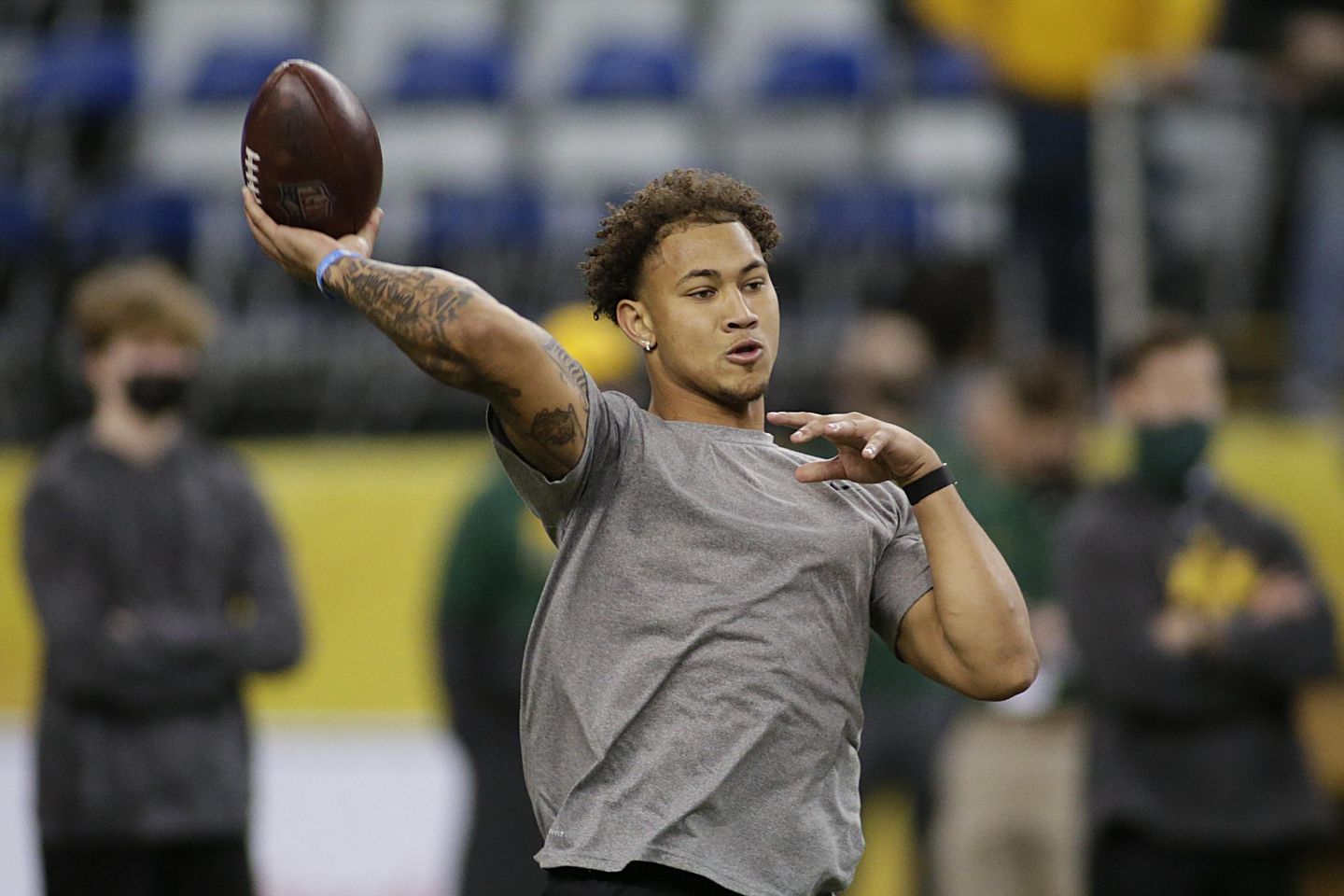 The Washington Football Team will not attend quarterback Trey Lance's second Pro Day on Monday, according to a report. 
ESPN's John Keim reported Monday that Washington will in fact skip the event despite an earlier report from ESPN's Dan Graziano that indicated the team was expected to be there. Lance, one of the top prospects in this year's draft, is holding a second Pro Day to give teams — especially the San Francisco 49ers — another opportunity to evaluate him in person.
Washington has linked to Lance over the course of the draft process. Despite the team holding the No. 19 pick, there have been rumors that Washington could be interested in moving into the top 10 — particularly if Lance slides. The team reportedly attended Lance's first Pro Day last month. 
Lance, a duel threat option who dominated the FCS level at North Dakota State, is seen as a candidate to go as high as No. 3 to the San Francisco 49ers. According to Graziano, the 20-year-old plans to tailor this workout with specific drills that the 49ers use to give San Francisco a better feel for how he would fit into the team's system.
If there is a potential downside to Lance's game, some scouts are concerned about the quarterback's lack of experience. He started only one full season in 2019 and because of the pandemic, Lance only appeared in one game in 2020 as the FCS moved its season to the spring. Lance, of course, opted out of the spring season to prepare for the draft. 
Washington general manager Martin Mayhew said Friday that quarterbacks with a lack of experience are harder to evaluate. 
"I think, for me, especially evaluating quarterbacks time spent on the job is definitely a positive," Mayhew said. "Anytime you see a guy with limited time on the job, that is a concern for me with the quarterback position. There are certainly more of those guys this year."
Washington has been rumored to be interested in drafting a signal-caller despite adding veteran journeyman Ryan Fitzpatrick and re-signing Kyle Allen and Taylor Heinicke. Even with those additions, the team does not have a franchise quarterback at the position — and so Washington would like to find one for the long term, either this year or in the future. 
Washington will likely have to trade up to get him.