— Sports
Washington to gather Redskins alumni for event at RFK Stadium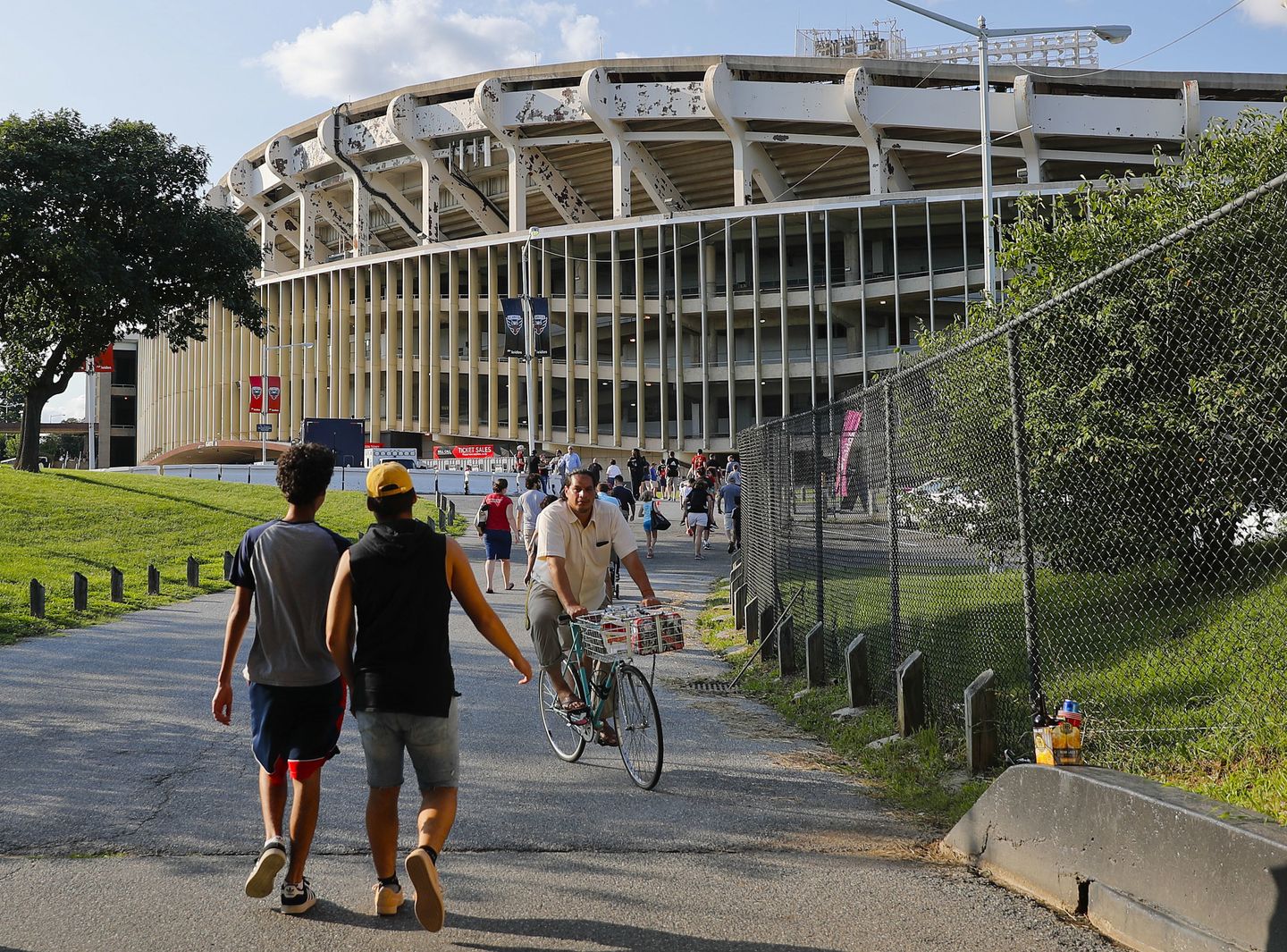 The Washington Football Team plans to have three to four alumni visit RFK Stadium and take pictures for historical purposes this week. The team's long-time stadium will be demolished in 2022. 
Washington played in RFK Stadium from 1961 until 1996. The stadium, with a capacity of more than 50,000, was known for its intimate setting and bouncy seats — with fans making so much noise that players often remarked they could feel the stadium shaking. The Burgundy-and-Gold enjoyed their best seasons in franchise history there, with three Super Bowl-winning years.
RFK is rarely used these days. The last sports team in the area to play at the facility was D.C. United, which abandoned it in 2017. The Washington Senators — and later the Nationals — also used the stadium.
In 2019, city officials announced plans to tear down the stadium to pave way for a new site — though not a new football stadium. Officials said the stadium was becoming too costly to maintain.
The city hoped to complete the demolition by this year, but Washington Business Journal reported that the project would be pushed until 2022 due to the pandemic.