— Sports
Wilmer Flores' sacrifice fly holds up, Giants beat Reds 7-6
SAN FRANCISCO (AP) – Down by four runs after a half-inning a day after being shut out, San Francisco just started swinging away. Wilmer Flores' tiebreaking sacrifice fly in the seventh held up in a strange, back-and-forth game that featured four two-run homers in the first inning alone, and the Giants beat the Cincinnati Reds 7-6 on Tuesday night. Austin Slater put the Giants ahead on an RBI triple in the sixth following three home runs by San Francisco. That lead didn't last: Giants shortstop Brandon Crawford and second baseman Tommy La Stella collided trying to chase down pinch-hitter Alex Blandino's fly in the shallow center in the seventh, and the ball fell to the grass for a single as the Reds scored the tying run to make it 6-6.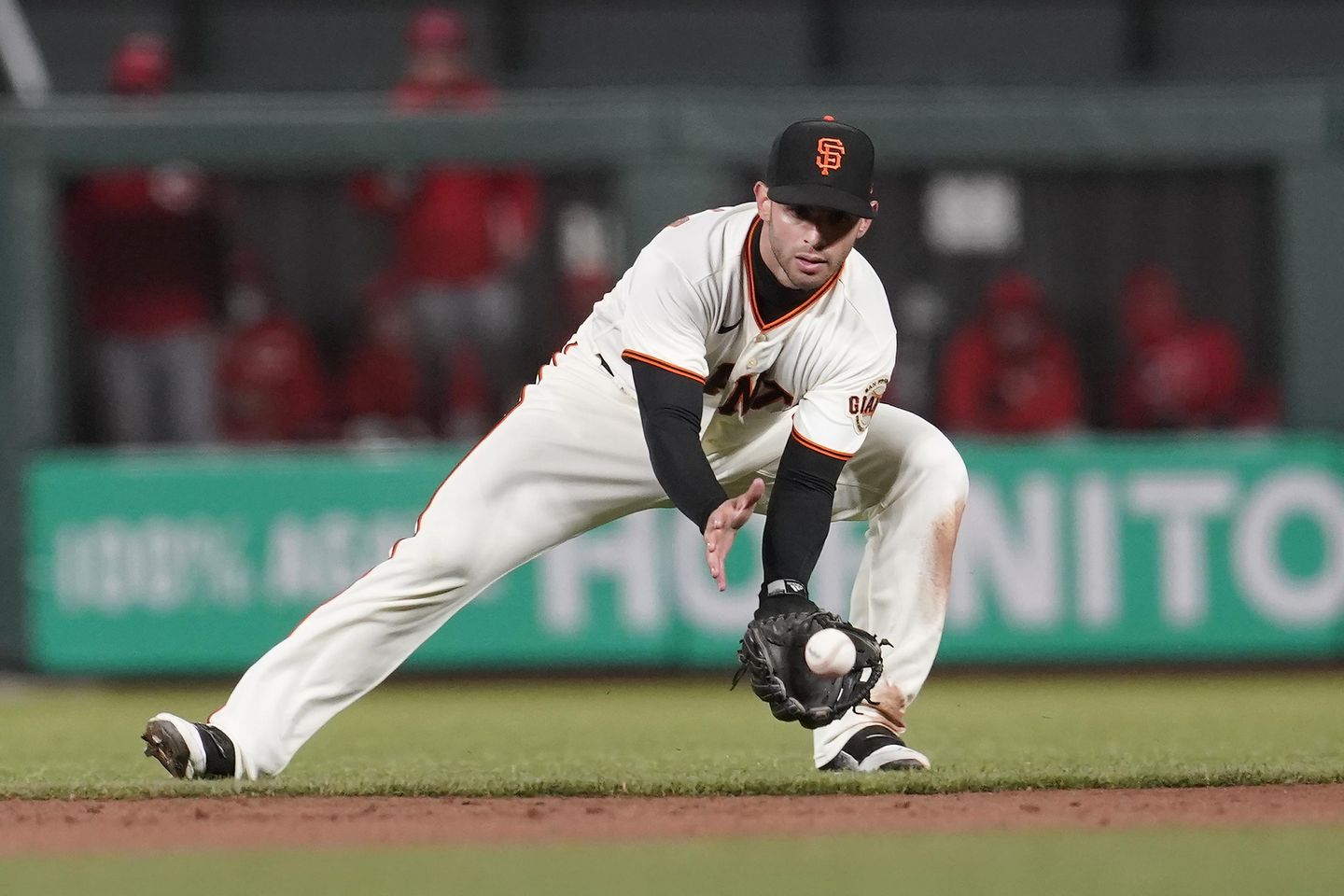 The teams were tied at 4 after the first inning on each club's pair of two-run homers. The only other time since at least 1974 that teams hit four two-run homers in the same inning was Sept. 18, 2004, when the Tigers and White Sox did so in the 10th inning, according to Sportradar.
"There's a lot of confidence up and down our lineup. I just don't think we've lost any of that from the way that we've started; we just haven't scored that many runs," manager Gabe Kapler said. "What tonight demonstrated is that we are resilient. We're not going to get down on ourselves; we're not going to lose confidence because we have a stretch of 10 or sometimes even more games where we're not putting up big numbers."
For his second homer in two nights, Joey Votto connected off former Reds right-hander Kevin Gausman – who was nearly hit by a flying bat from leadoff hitter Jesse Winker to start the game. Mike Moustakas then added his two-run homer, sending the drive into the water of McCovey Cove beyond the right-field arcade to give Cincinnati a splash-hit homer for the second straight game.