— Sports
Write on Sports gets youngsters into sports communications
Kristie Keleshian was a shy middle schooler when she signed up for Write on Sports because her brother had joined. Keyshia is now an accomplished journalist who credits the program to providing confidence and impetus. Writing on Sports, now in its 16th year, helps middle school students from underserved communities develop writing skills and build self-confidence through the lens of sports and journalism tools. Founded by former Associated Press sports editor Byron Yake, it has served more than 2,000 students in 40 communities with its after-school and summer sessions.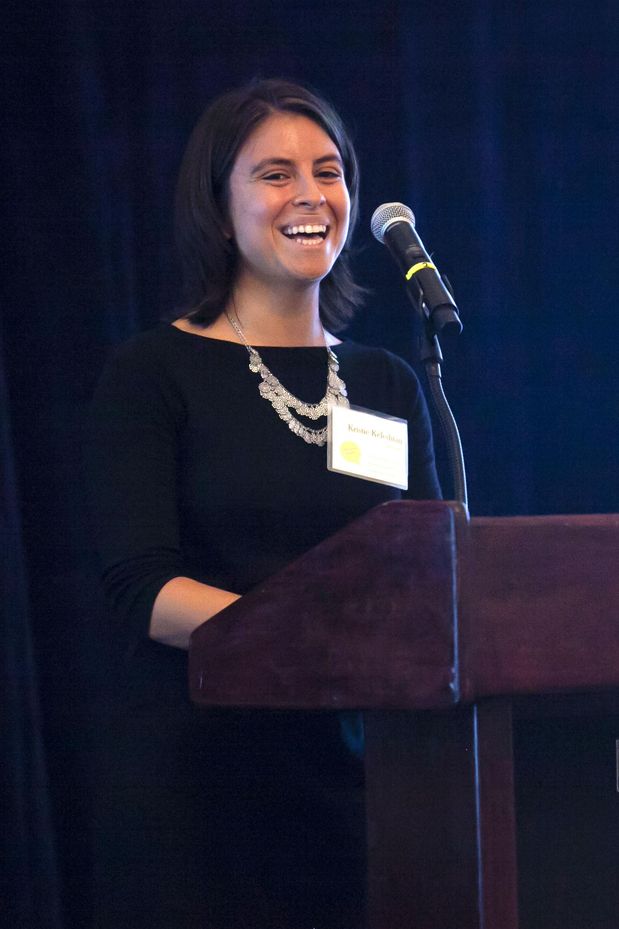 Keyshia had no idea that joining the program would be life-changing.
"I was such a shy kid that even raising my hand was progress," she says. "It was, `OK, fine, I will take that application.' That was hard for me at that point in my life. It was probably the best decision I had ever made, and I am not exaggerating.
"It challenged me. I was not into public speaking. I wanted to do acting but was too scared. I was 12 at that point. As a kid, it got me out of my comfort zone without me knowing it. This really did get me out of what I was used to in terms of writing and public speaking, and I wrote a lot about things I didn't think I would enjoy.
"Having that skillset from middle school put me head and shoulders above others in high school and then when I went to college at Montclair (N.J) State, it was easy going through learning how to edit and everything, and I was able to home into being comfortable on camera."
Today, Keleshian is a freelance reporter for WCBS Newsradio 880 in New York and News 12 New Jersey – one of the dozens of graduates of Write on Sports who now are ensconced in journalism as a profession.
NBC's Peter King, one of America's top sports reporters, has advocated for the program for years. King, who also worked for Newsday and Sports Illustrated, recognizes the importance of such an initiative.