— Sports
Zack Greinke, Astros shut down A's to win 8-1 opening day
OAKLAND, Calif. (AP) – Zack Greinke pitched six shutout innings, Michael Brantley and Alex Bregman homered back-to-back in the eighth, and the Houston Astros hushed an unwelcoming crowd in beating the reigning AL West champion Oakland Athletics 8-1 on Thursday night.
A's fans had to wait an extra year to properly boo the Astros, who were supposed to play their first road game of the coronavirus-shortened 2020 season here last spring. Houston's sign-stealing scandal was brought to light by A's right-hander Mike Fiers against his former club, and many in the crowd chanted "Cheaters!"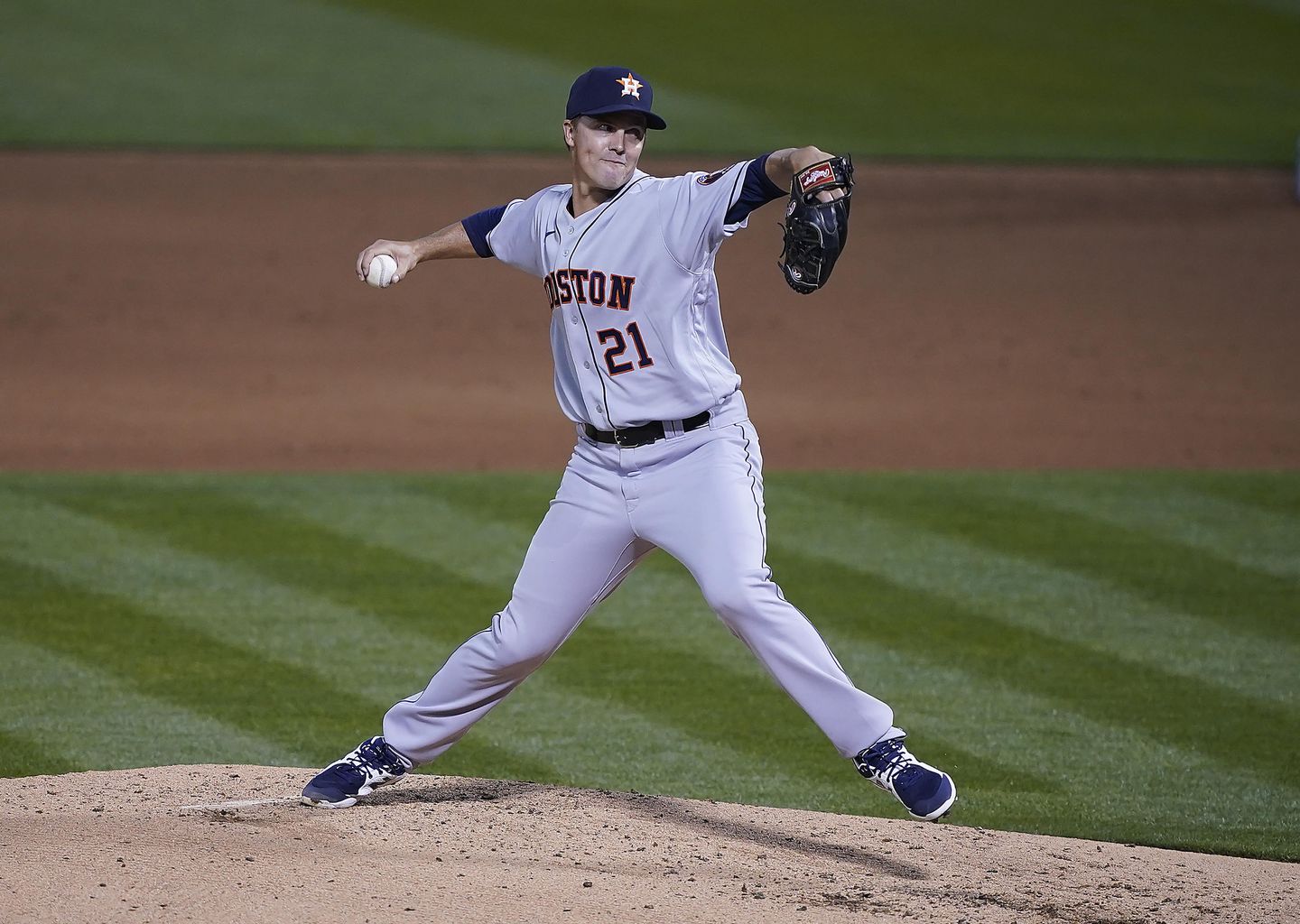 Among the night's biggest cheers: when Carlos Correa was drilled by Chris Bassitt's fastball in the fourth inning. With a runner in scoring position, it didn't appear to be intentional.
Backed by a two-run double from Yordan Alvarez, Greinke (1-0) allowed three hits, struck out four, and didn't walk a batter in Houston's club-record ninth straight win on opening day. It marks the majors' longest active streak, and the Astros joined only four other teams to win nine consecutive season openers, according to Elias: Mariners (2007-15), Reds (1983-91), Mets (1975-83), and St. Louis Browns (1937-45).
The game drew a sellout of 10,436, with the ballpark at 20% capacity as baseball fans returned to the Coliseum for the first time since the A's lost at home to Tampa Bay in the wild-card game on Oct. 2, 2019.
Houston lost all but one of eight games in Oakland in 2020 before eliminating the A's in a four-game AL Division Series last fall. Bassitt (0-1), a right-hander who went 5-2 over 11, starts to emerge as the A's ace last season, allowed three runs and four hits over 5 1/3 innings. He struck out three and walked two.
New A's shortstop Elvis Andrus delivered the first Oakland hit with a ground-rule double in the third. Andrus made his A's debut after being traded in February from Texas in exchange for designated hitter Khris Davis.
And Oakland Platinum Glove third baseman Matt Chapman's return to the hot corner meant so much after playing only 37 games in 2020 because of a right hip injury that required surgery in September.